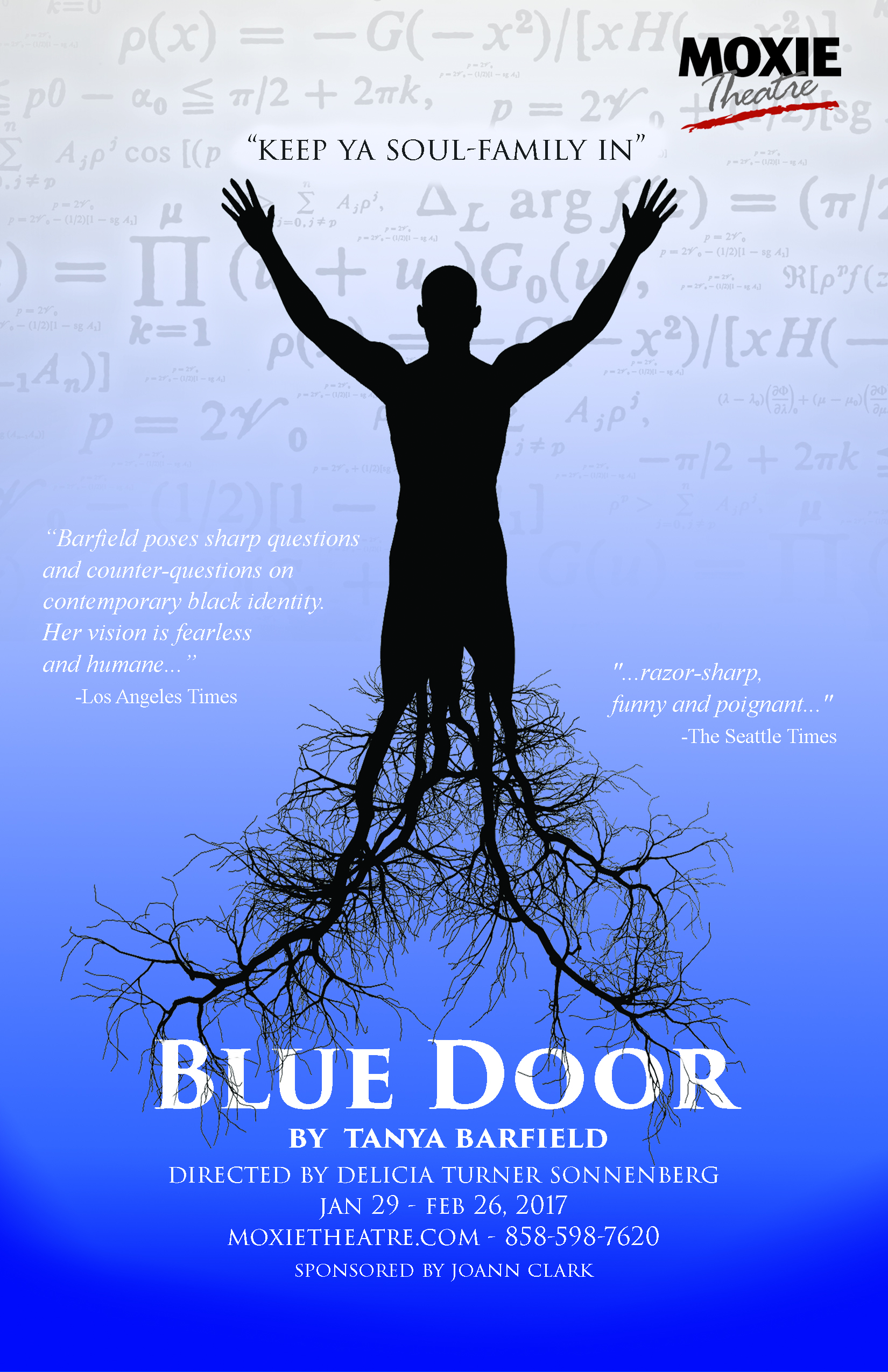 by Tanya Barfield
directed by Delicia Turner Sonnenberg
Jan 29 – Feb 26, 2017
OPENING NIGHT: Feb 4
About the Play: Lewis is a tenured professor of mathematics at a well-regarded university. Underneath his veneer of success, however, lies a soul troubled by questions of personal and cultural identity as an African-American man. When his wife leaves him because he won't attend the Million Man March (also there's the issue with the laundry), Lewis will inadvertently conjure his ancestors who lead him through an unbelievable journey through the past and present. Filled with humor and woven through with original songs, BLUE DOOR is a vivid, exuberantly theatrical play about the African-American male experience.
Cast
Lewis – Vimel Siphus
Simon/Rex/Jesse – Cortez L. Johnson
Creative and Production Team
Director – Delicia Turner Sonnenberg
Scenic Designer – Victoria Petrovich
Costume Designer – Shelly Williams
Sound Designer – Emily Jankowski
Prop Designer – Angelica Ynfante
Stage Manager – Nora Kessler
Vocal Coach/Pianist – Leigh Scarritt
Technical Director – Cynthia Bloodgood
Scenic Charge Artist – Kristen Flores
Painters – Gabriela Coronado, Perla Bshara
Assistant Directors – Jo Anne Glover, Moira Zerbe
Sound Assistant – Ellis Vedar
Public Relations – Alejandro Enciso
Production Intern – Benjamin Supranovich
Engagement – Malesha Taylor and Philip Liburd