Nominations for The 2023 MOXIES Are Open!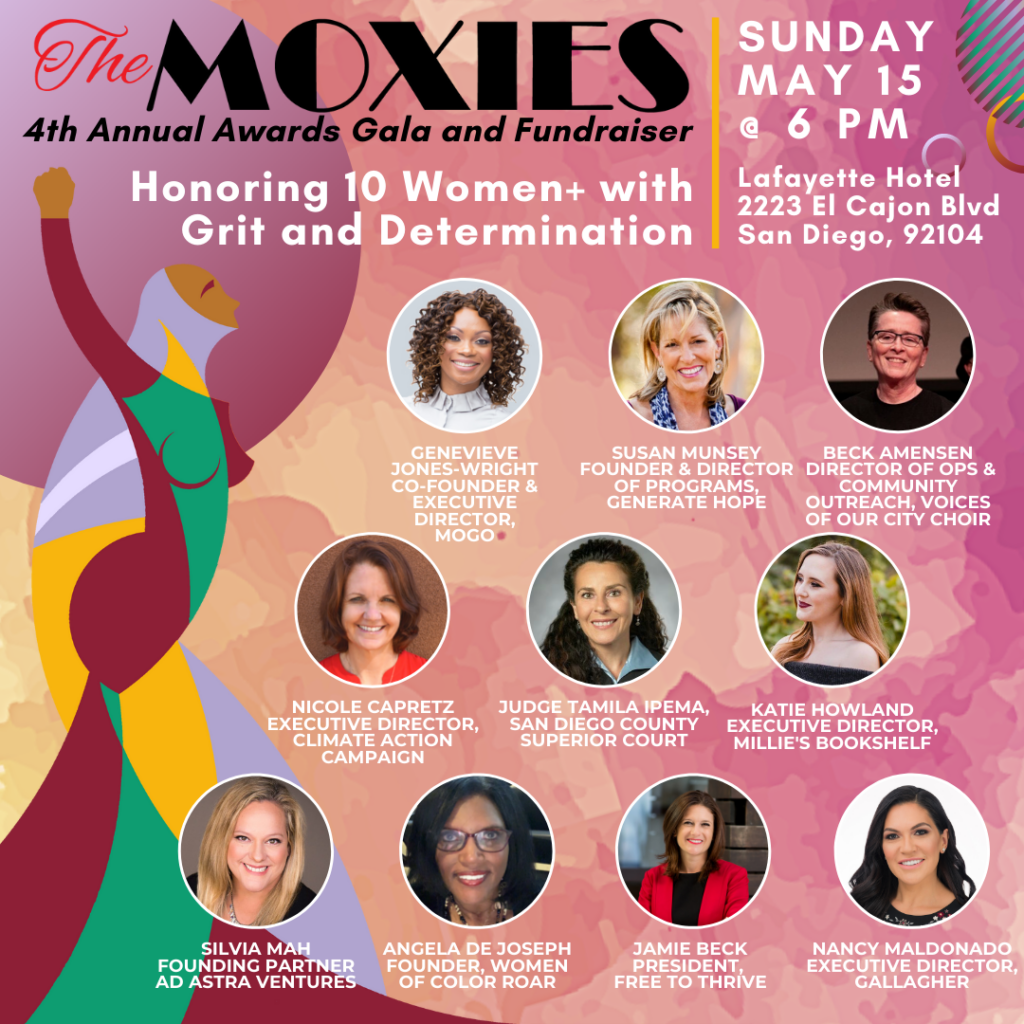 Every year MOXIE Theatre honors 10 extraordinary women+, in any field, who possess grit, determination, and moxie! These honorees are transforming our San Diego community and inspiring future generations through their accomplishments and leadership. Join us on May 15 for the 4th Annual MOXIE Awards Gala and Fundraiser to celebrate this year's inspiring Honorees!
Who are the MOXIES Honorees?
MOXIES Honorees are women+ working in any field, who consistently demonstrate vision, initiative, creativity, and guidance within their profession or avocation. MOXIES Honorees lead fearlessly with a sense of purpose and vision, are a voice and advocate for other women+ and they bring excellence to their organizations and the community. Nominations for MOXIES Honorees are submitted by the public and 10 finalists are selected yearly by a committee of community leaders, former honorees, and MOXIE's Board members.
Meet the Class of 2022 MOXIES!
Left column, top to bottom: Beck Amensen, Director of Operations and Community Outreach at Voices of Our City Choir, Jamie Beck, President and Managing Attorney of Free to Thrive, Nicole Capretz, Founder and CEO of Climate Action Campaign, Angela de Joseph, Founder of Women of Color Roar.
Central column: Katie Howland, Executive Director of Millie's Bookshelf, Judge Tamila Ebrahimi Ipema, San Diego County Superior Court, Geneviéve Jones-Wright, Co-Founder and Executive Director of MoGo.
Right column: Silvia Mah, PhD, Founding Partner at Ad Astra Ventures, Nancy Maldonado, Executive Director at Gallagher, Susan Munsey, LCSW, Founder and Director of Programs at GenerateHope.
Sponsor The 2022 MOXIES Awards!
The MOXIES is MOXIE Theatre's biggest fundraising event of the year. Proceeds from this wonderful event support our programs all year long: our award-winning main stage productions, including student matinees free of charge for San Diego high school students; a workshop on Gender Equality for elementary school children; an annual new play festival for SDSU students; mentorship programs for young women, acting classes, and more! Show your support for MOXIE Theatre's work in the community and for our mission to create more diverse and honest images of women+ by sponsoring The 2022 MOXIES.
For information on sponsorship opportunities and benefits, contact Valentina Lunati, MOXIE Development Director at valentina@moxietheatre.com.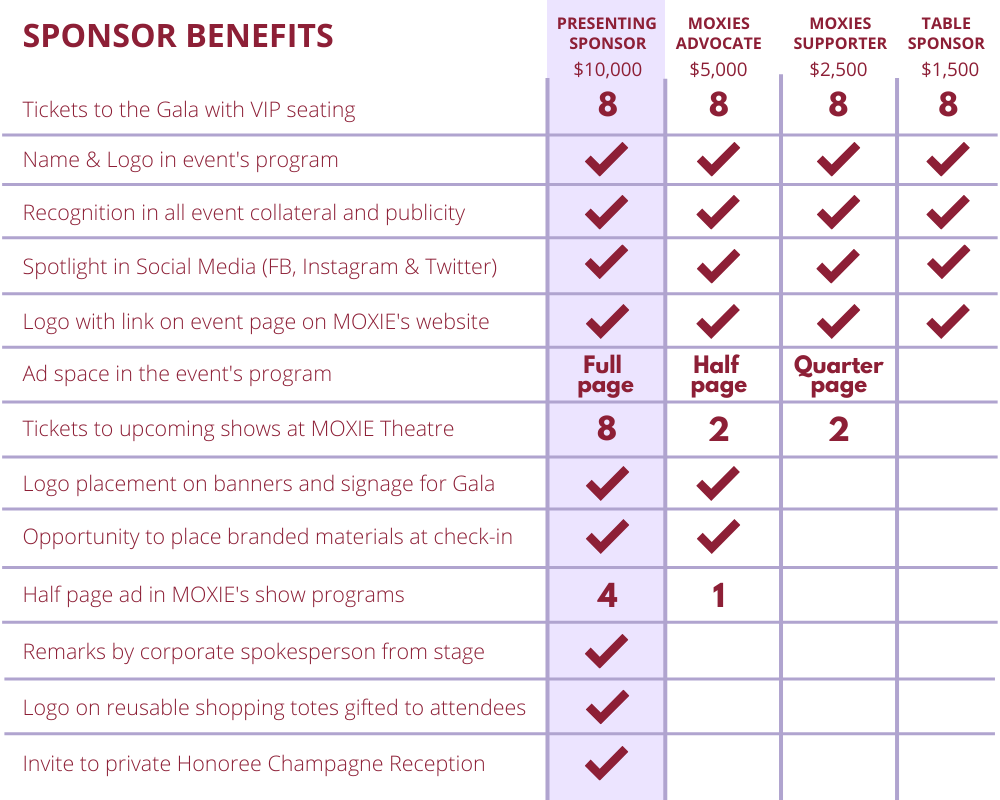 The 2022 MOXIES Committee
Edith Benkov, SDSU Professor and MOXIE Board Member; Merryl Goldberg, Class of 2017 MOXIES Honoree and Director of ART=OPPORTUNITY; Sheri Kraus, former MOXIE Board member, feminist and activist; Venus Molina, Class of 2019 MOXIES Honoree and Board President of MANA de San Diego; Ellen Montanari, Class of 2018 MOXIES Honoree and Leader of FLIP THE 49TH! Neighbors in Action; Julie Sarno, champion of the arts in our community and chair the annual San Diego Theatre Critic's Circle Awards; Renee Stackhouse, Class of 2019 MOXIES Honoree and Lawyer and Founder of STACKHOUSE APC.
The 4th Annual MOXIE Awards Gala & Fundraiser
Honoring San Diego Women+ with Grit and Determination
Single Tickets*
Early bird $125 (by April 15)
Regular $150

Table for 8 guests*
Early bird $900 (by April 15)
Regular $1,100

*Cost over the Fair Market Value of $60 per person is considered a tax deductible donation to MOXIE Theatre, Fed. Tax ID #20-1080613.
Opportunity Drawing
Tickets $25 each
(Only 200 tickets available!)

Enter for a chance to win A Year of Dinner & Theatre Nights Out! The lucky winner will take home two tickets for a show at all theatres in town, plus dinner coupons to nearby restaurants.

ENTER NOW!
WANNA BE A
"TABLE INFLUENCER"?
All you have to do is come enjoy this inspiring night with 7 of your friends, family members, or colleagues!

How it works
1. You can buy a whole table at the discounted table price and then decide for yourself if and how to split the cost with your guests. This is cheaper, but you commit to buying a table out of pocket.
2. We create a CODE for you to distribute to your guests, so we can track your table. When your guests use the code at time of purchase, they get the early bird single ticket price all the way until the day of the event.

Interested?
Contact valentina@moxietheatre.com
for more details and to get your code!
EVENT DETAILS
The 4th MOXIE Awards Gala and Fundraiser on Sunday, May 15, 2022 will include the MOXIE Awards Presentation, musical entertainment, and light dinner.
Program
5:30 pm Honoree & Sponsor
Check-In and Photos
6:30 pm Dinner & Entertainment
7:30 pm The MOXIES Award Presentation
Location
The Lafayette Hotel
Mississippi Ballroom
2223 El Cajon Blvd
San Diego, CA 92104
Dress Code
Cocktail Attire
THANK YOU
to our generous sponsors!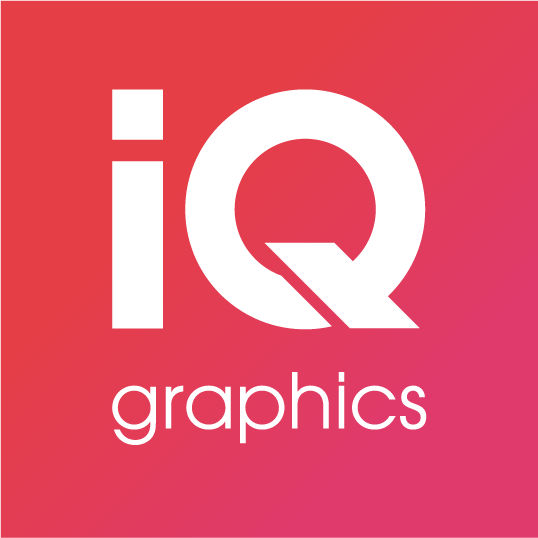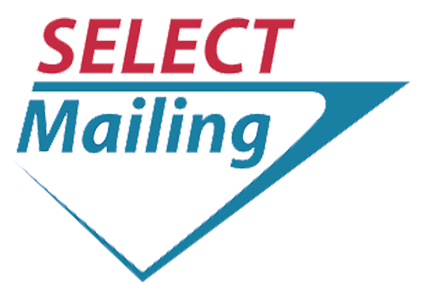 Past Recipients of a MOXIE Award
2019 MOXIES Honorees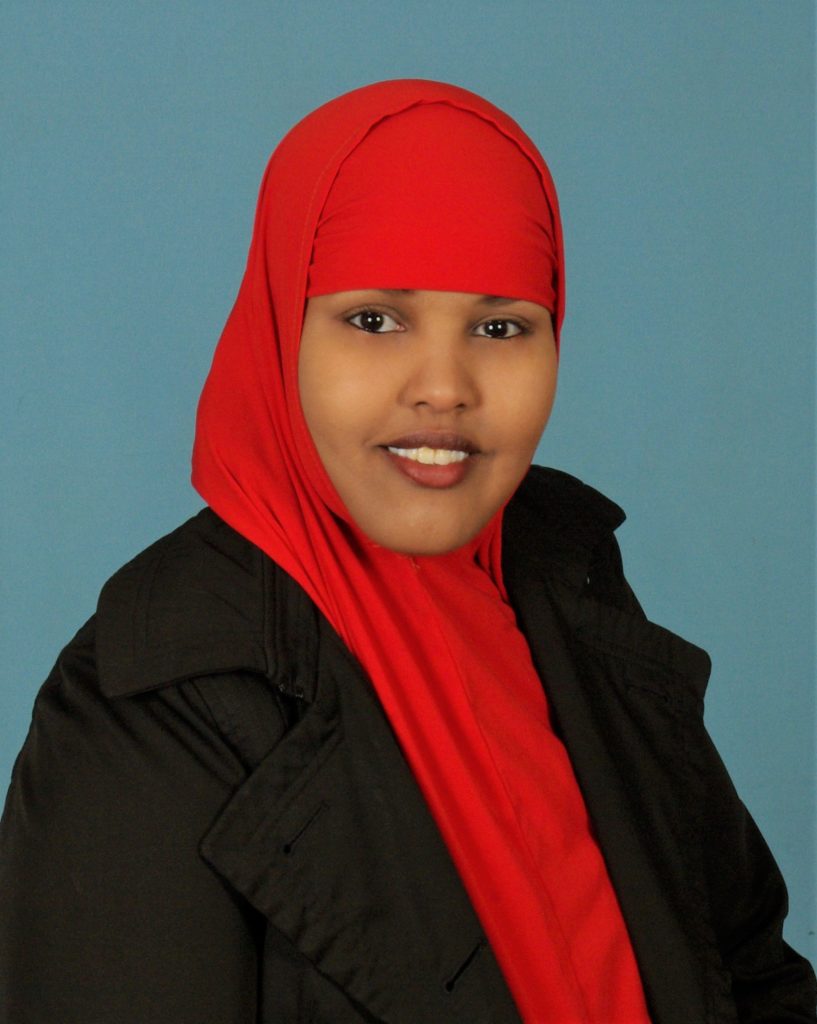 2018 MOXIES Honorees
Martha Barnette Co-host of Public Radio's "A Way With Words", Anne S. Bautista Legal Program Director for Access, Inc. and Advocate for Immigrant Victim Rights, Alison Coil, PhD Creator of the Graduate Women in Physics Group and UCSD Professor & Observational Astrophysicist, Cat Corral Co-founder of TranscenDANCE, Winifred Cox Co-founder of Women Empowerment International, Council Pres. Georgette Gomez San Diego City Council President and Councilmember District 9, Anne Hoiberg San Diego Women's Hall of Fame Activist, Lee Ann Kim Founder of San Diego Asian Film Festival & Pacific Arts Movement and former Channel 10 News Anchor, Ellen Montanari Community Activist and a Leader of FLIP THE 49TH! Neighbors in Action, MaryAnne Pintar Chief of Staff to Congressman Scott Peters.
2017 MOXIES Honorees
Dea Hurston Arts Advocate and Philanthropist, State Sen. Toni Atkins California State Senator District 39, Evelyn Diaz Cruz Professor Department of Theatre USD, Laura Fink Co-founder Run Women Run, Kristin Gist Senior Director of Developmental Services, Rady Children's Hospital-San Diego, Leah Goodwin Director of Museum and Education, California Center for the Arts, Escondido, Merryl Goldberg Director ART=OPPORTUNITY, Sabrina Martucci Johnson Founder/CEO DARÉ Bioscience, Dr. Rev. Beth A. Johnson Palomar Unitarian Universalist Fellowship, Elizabeth Lou Founder Nile Sisters Development Initiative, Sarah Dolgen Shaftel Lead Organizer, San Diego's Women's March.