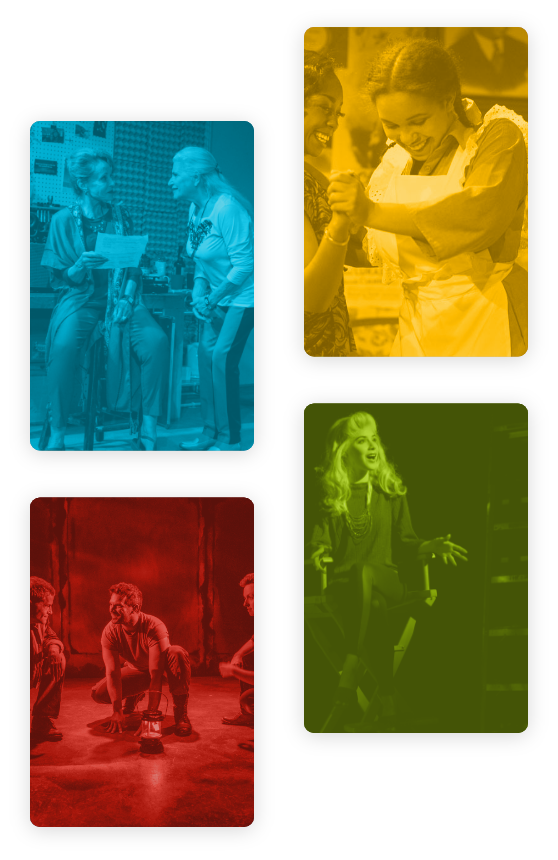 About Us
MOXIE Theatre is a professional non-profit theatre located in San Diego, California, and founded in 2004. Our mission is to create more diverse and honest images of women+ for our culture using the intimate art of theatre. Through our productions of plays written by women+, educational programs, annual MOXIE Awards ceremony, and career-launching professional opportunities, MOXIE is creating a pipeline for women+'s work and inspiring audiences to create change in their own communities.
Not afraid to brag…
THEN: 16% of plays produced in American Theatre written by women when MOXIE was founded
NOW: 32% of plays produced in American Theatre written by women since companies like MOXIE have raised awareness about lack of gender equity
100% of plays produced at MOXIE are written by women+
50%+ of all Artistic & Technical positions at MOXIE are given to BIPOC Theatre Makers
What's the +? Women+ is a term we use in conversations that center women but are inclusive of others who are underrepresented or face gender-based biases, like non-binary people.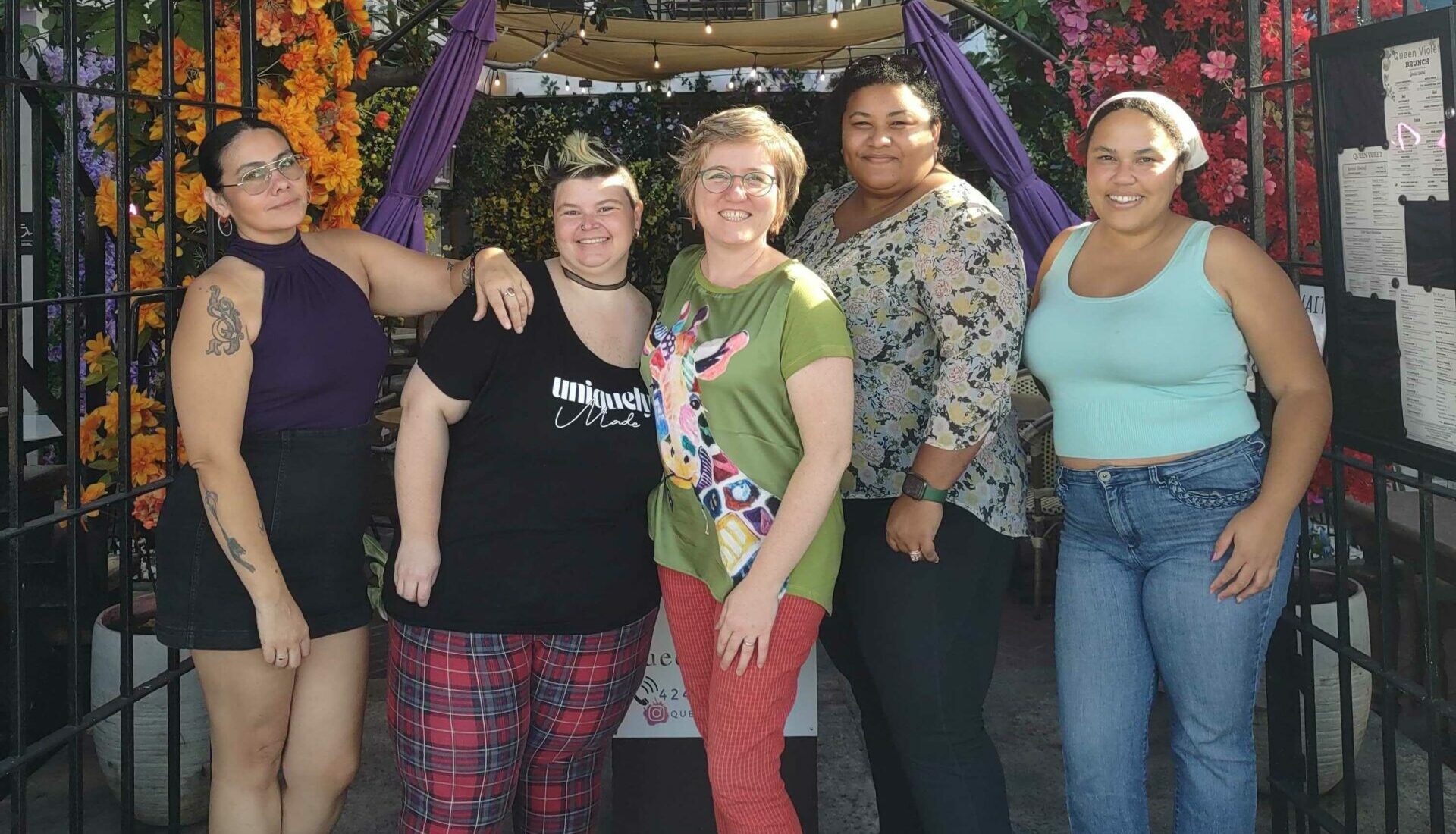 Board of Directors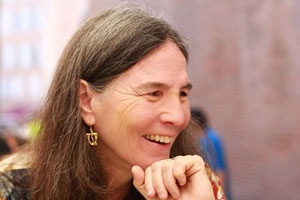 Edith Benkov
President (she/her)
Dr. Edith Benkov attended the University of California, Los Angeles, where she received her Ph.D. in French Studies. She began her career at SDSU in 1983 as a member of the Department of French and Italian. She chaired that department from 1989 to 1996. After the creation of the European Studies Department, she served as its chair from 2002 to 2010. A strong of advocate for internationalizing the curriculum, she was instrumental in adding an international experience to the four majors housed in European Studies. She became a member University Senate 1999 and served as its Chair from 2007-2010. She was the Associate Vice President for Faculty Affairs from 2010-2015. At SDSU, her primary areas of teaching have been in French and European Studies. She also worked on the development of the Lesbian, Gay and Transgender Studies major. She is Co-Director of the LGBTQ Research Consortium. Her research specialties include theater, gender, sexuality, and religious conflict in early modern Europe. She is internationally recognized in her field. When not involved in university and community work, she spends as much time as possible in her house in Southern France.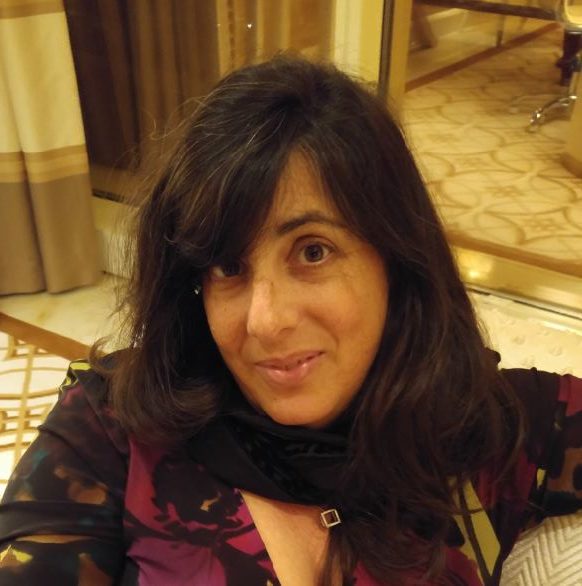 Vivienne Esrig
Treasurer (she/her)
Vivienne is currently the Deputy Director of the Museum of Photographic Arts in Balboa Park. She comes with a lifetime of experience in activism, management and passion to help others.  She is the Treasurer for Alliance San Diego and MOXIE Theater Company. She has served on numerous boards both nationally and regionally including the National Organization for Women (Boston) and the National Coalition for Sexual Freedom. She has a BA in Finance, an MBA in non profit management and the heart of a Bostonian. Vivienne has been a card carrying feminist since birth and swore an allegiance to the non profit sector at the age of 15, before she was too old to know better.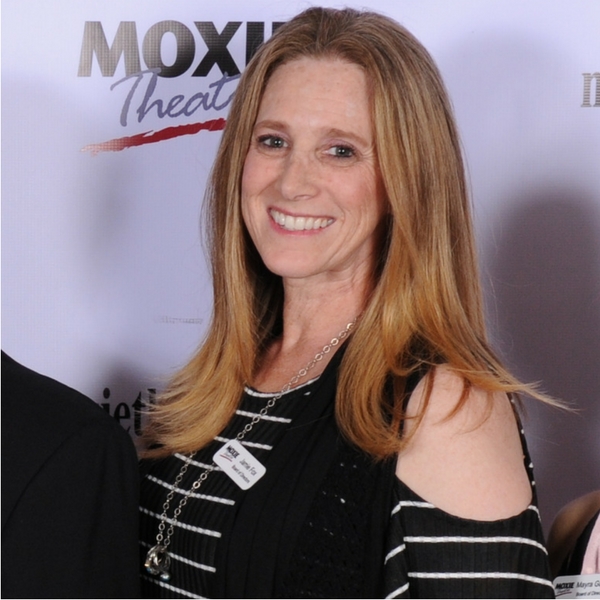 Jamie Fox
Secretary (she/her)
Jamie has extensive experience at City Hall and with local political campaigns. She served as Chief of Staff to Barbara Bry,  1st Council District, and Prior to that, she was Chief of staff to Councilmember Todd Gloria (California State Assemblymember.)  Jamie's policy interests include public safety, education, labor, the arts community, and tourism. In addition to her work in government, she was a Lecturer for the Department of Rhetoric and Writing Studies at San Diego State University for over 10 years. Jamie was raised in Los Angeles, and came to San Diego to obtain bachelor's degrees in consumer sciences and English, and a master's degree in Comparative Literature. Outside of work, she can be found spending time with her family, and performing improvisational comedy.
Shannon Sweeney
President Emeritus (she/her)
As a dedicated feminist with a life-long appreciation of the arts, Shannon is thrilled to join the MOXIE Board of Directors. She graduated with degrees in theatre and art history from Scripps College (a women's college), and then spent the next several years pursuing acting, and then theatrical production, in New York City. She is now a litigator and trial attorney, a shareholder at Sullivan Hill, with substantial experience litigating complex commercial and business disputes, including for non-profit Boards. She teaches trial skills to other lawyers, and actively works within her male-dominated profession to recognize, support and promote women leaders. Shannon is a proud San Diegan and a single mom by choice to a darling young daughter. When not at the theatre, she tries to spend as much time as possible in our beautiful National Parks.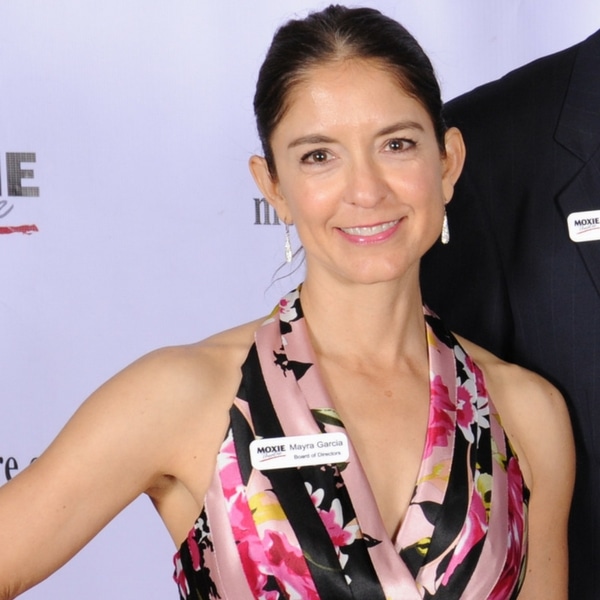 Mayra Garcia
(she/her)
Mayra Garcia has served has on multiple Boards including educational institutions, local and state legal associations, and nonprofit organizations. She holds a Juris Doctor from Boston University School of Law, has worked as an Assistant Federal Defender and Deputy Public Defender in San Diego, and currently runs her own practice as a criminal defense attorney. She is passionate about fighting for individual rights through her professional work as well as supporting and promoting women, previously as the Board President of Mount Holyoke College Club of San Diego, the first women's college in America.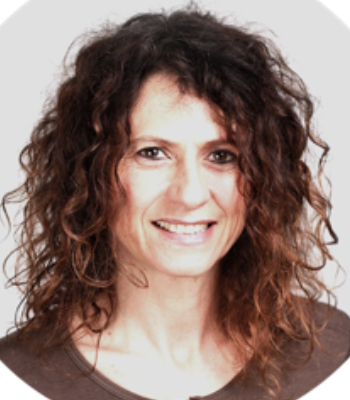 Natalie Spiro
(she/her)
Natalie Spiro came to the USA in 2000 from Johannesburg, South Africa ready with an MBA, as well as being a Certified Organizational Psychologist. She is currently the Chief Experience Officer & Executive Coach at Saterman Connect. Natalie is also a TEDx Speaker, an Embodied Somatic Leadership Practitioner through the Strozzi Institute, a Neuro Linguistics Programming Practitioner, and certified life-coach through the Debbie Ford Institute of Integrative Coaching. Entrepreneurial by nature, Natalie became an owner/partner in the world-wide Drum Café Organization in 2002. She specializes in developing and delivering immersive, rhythmic and non-rhythmic team, and leadership development solutions for companies across all verticals. Natalie approaches each of her ventures with the same verve, intellectual curiosity and commitment.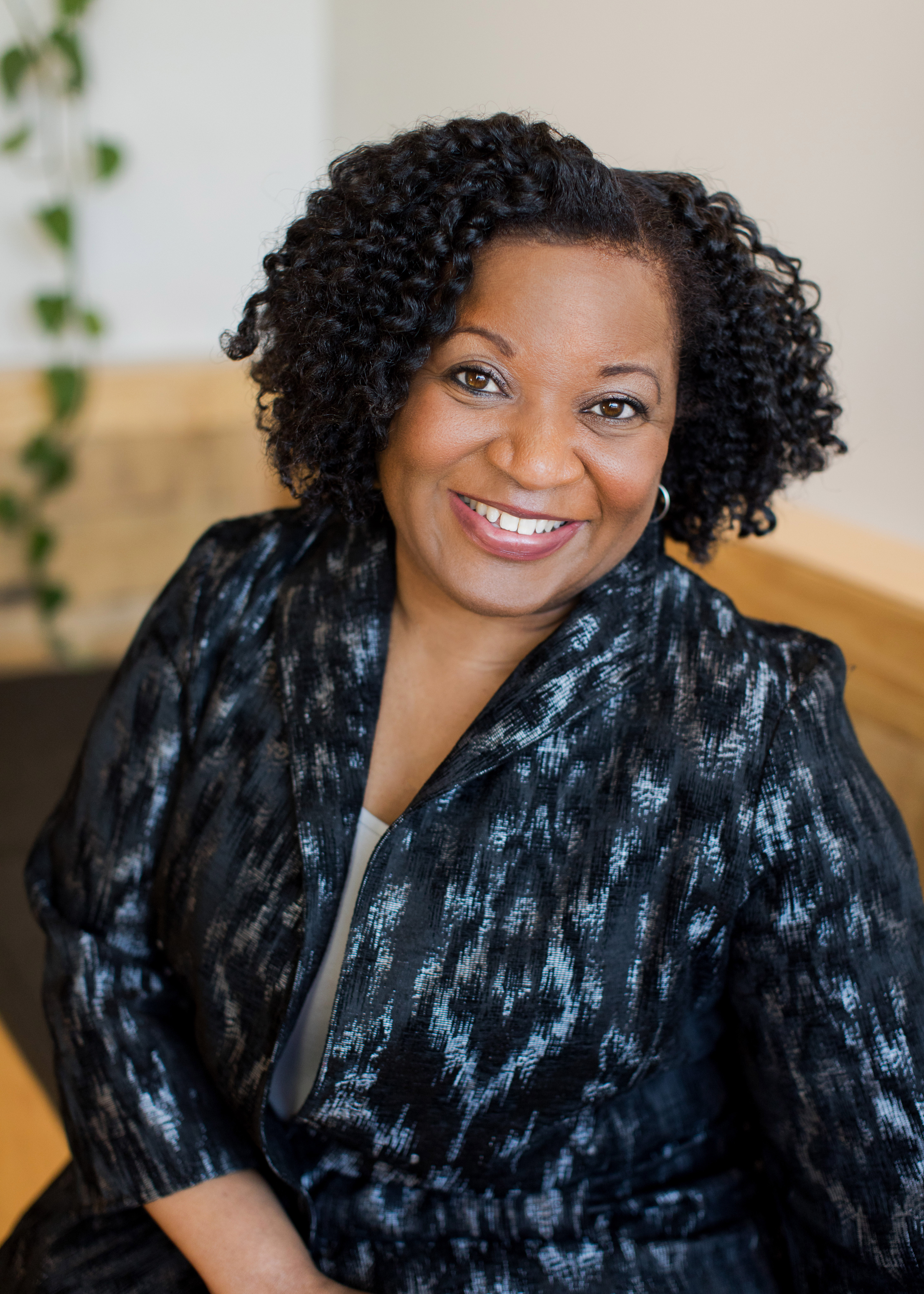 Felicia W. Shaw
(she/her)
Felicia W. Shaw is an experienced nonprofit arts management professional with a career spanning more than 30 years. She has served in executive and director-level leadership positions, including the Women's Museum of California, the Regional Arts Commission of St. Louis, the San Diego Foundation, and the City of San Diego Commission for Arts and Culture. She currently serves as executive director of the San Diego Regional Arts and Culture Coalition, an arts service and advocacy organization supporting arts and culture throughout San Diego County.  Felicia was recently recognized by the San Diego Business Journal as a 2022 Black Leaders of Influence Honoree and the San Diego Metro 2022 "Woman of Accomplishment." In her free time, she enjoys hiking the surrounding canyons and caring for her five growing grandchildren.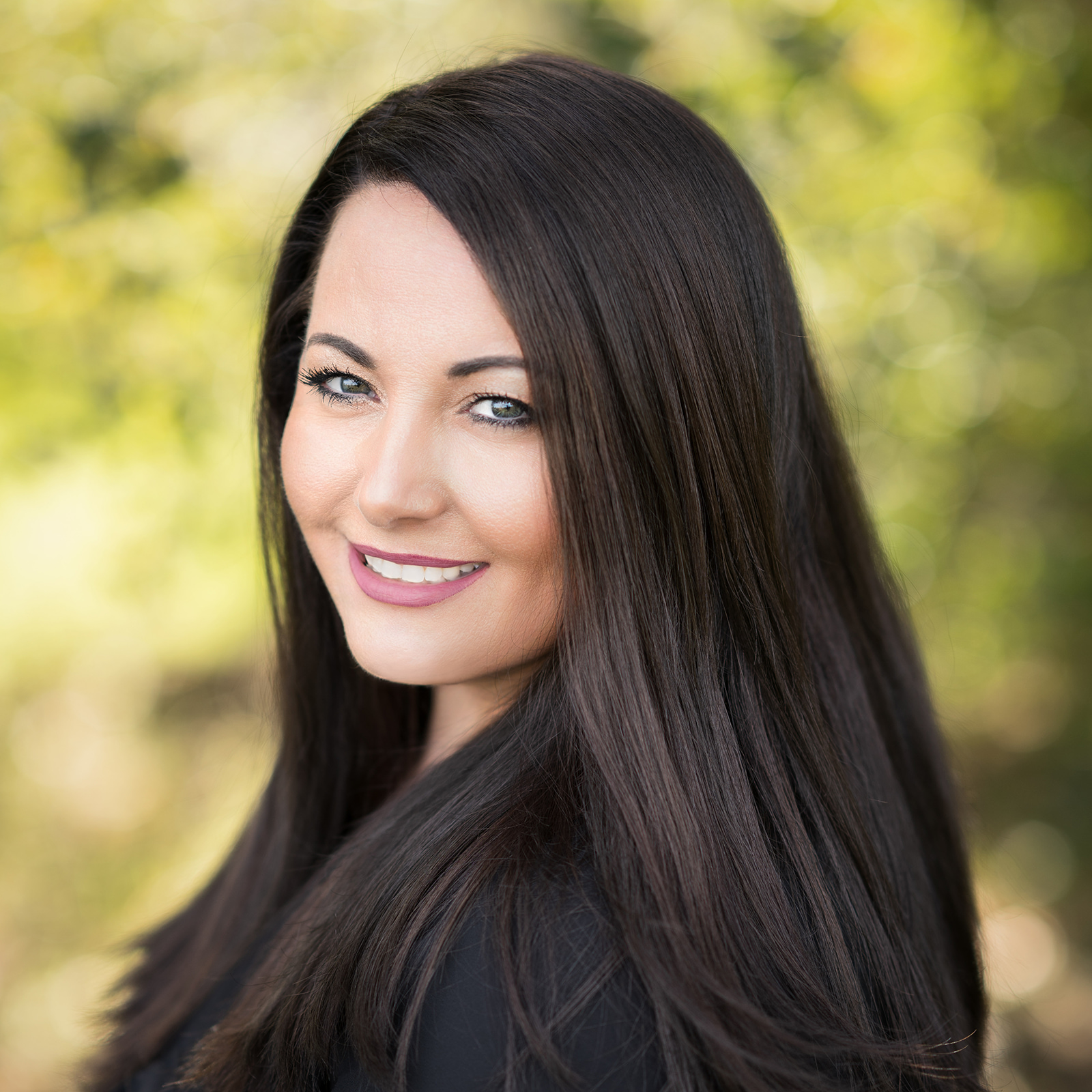 Melissa Lunardini
(she/her)
Melissa Lunardini, MA, MBA, FT, Ph.D. candidate in International Psychology, is the Founder and CEO of Radical Grief Consulting along with being Head of Clinical at Help Texts, a global grief and mental health text-based service. Melissa has 20 years of experience in Thanatology, the study of death, dying, and bereavement. She is a researcher, trainer, and program designer across healthcare, academia, and community-based organizations. She enjoys the arts and is excited to support Moxie's mission to elevate women's voices and experiences.
Since its founding in 2004, MOXIE Theatre's mission has been "to create more diverse and honest images of women for our culture." Seeing the gender inequality in theatre inspired the founders of the organization to lead by example and hopefully inspire others in San Diego and American Theatre to take notice of the lack of equity, diversity, and inclusion in our industry.

Percentage of Total Dollars Paid to Artists at MOXIE Theatre
48.58% to BIPOC Artists
51.42% to White Artists
69.97% to Women & Other Underrepresented Genders
30.03% to Men
True equity cannot be achieved simply by adopting an Anti-Racist foundation upon which all our work can exist. Anti-Racism isn't just about what we're against; it's about what we're for.
Our plan to become Anti-Racist is our plan to become Radically Inclusive.
Are you with us?