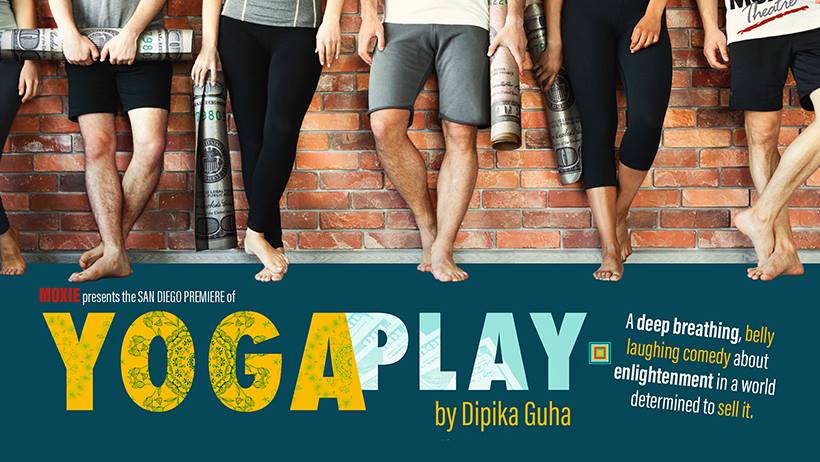 By Dipika Guha
Directed by Callie Prendiville
May 5 – June 2, 2019
About the Play: Yoga apparel giant Jojomon is at the top of its game when a terrible scandal sends them into freefall. Newly hired CEO Joan stakes everything on a wild plan to recover their earnings and their reputation. YOGA PLAY is a comedy about enlightenment in a world determined to sell it.
Cast
Joan – Jo Anne Glover
Fred – Albert Park
Raj – Sri Chilukuri
Romola/Ensemble – Tamara Rodriguez
Bernard/Ensemble – Matthew Salazar-Thompson
Creative and Technical Team
Director – Callie Prendiville
Stage Manager – Alyssa Swann
Scenic Designer – Divya Murthy
Costume Designer – Danita Lee
Lighting Designer – Christopher Renda
Sound Designer – Matt Lescault-Wood
Prop Designer – Angelica Ynfante
Assistant Stage Manager – Melissa Ballard
Assistant Lighting Designer – Daniel Worlds
Scenic Design Intern – Alyssa Kane