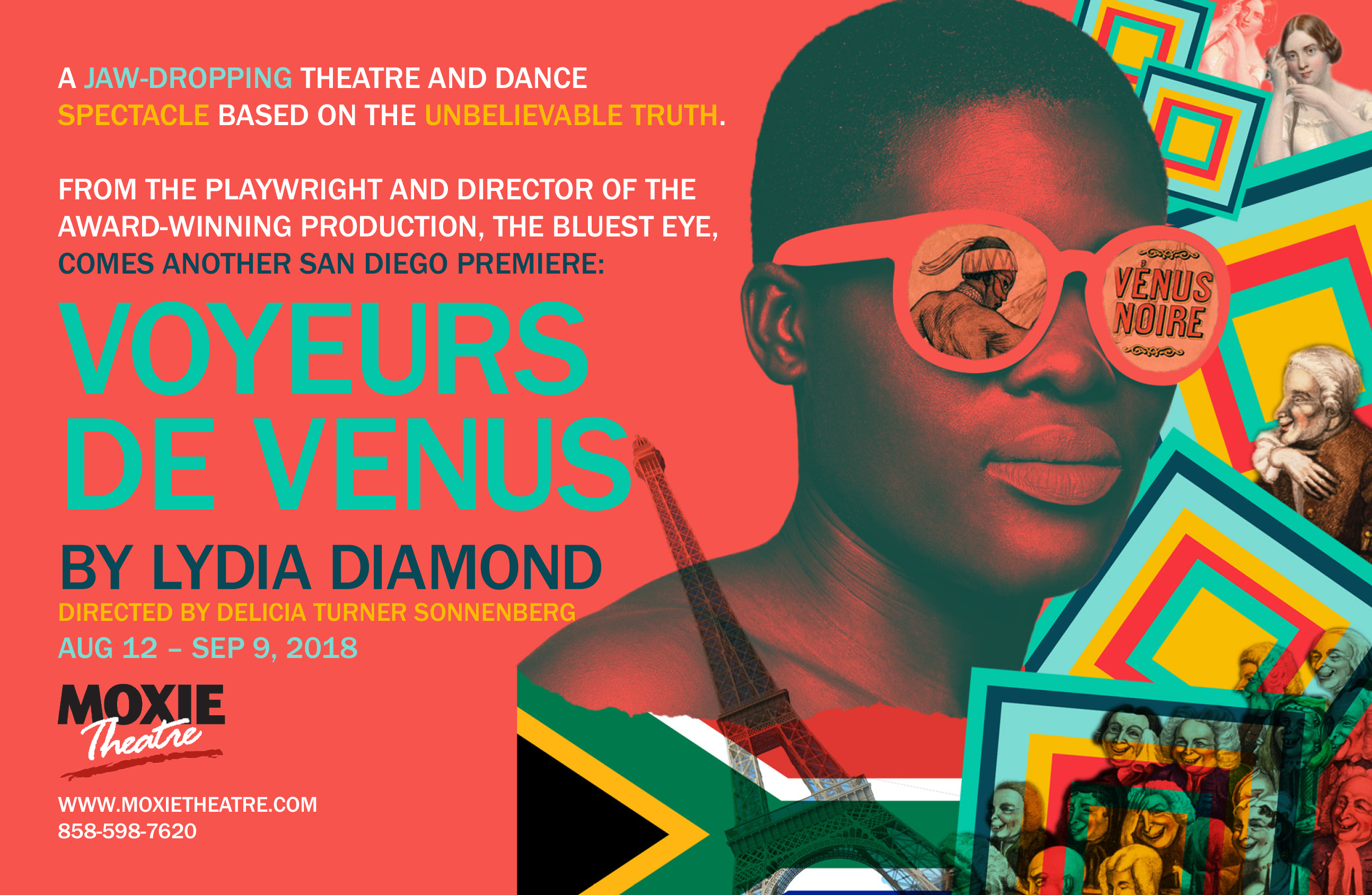 By Lydia Diamond
Directed by Delicia Turner Sonnenberg
August 12 – September 9, 2018
About the Play: They called her The Hottentot Venus, but she had a name. Based in part on the unbelievable true story of Saartje Baartman, an indigenous woman from southern Africa woman who was captured and displayed on the streets of 19th-century London and Paris. Fast forward to the turn of the millennium in Chicago. Pop-culture expert, Sara Washington, is offered the book deal of a lifetime if she's willing to tell Saartjie's story. As bizarre dreams and the ghost of Saartjie come to life, Sara is tempted by more than fame and fortune. A provocative, profound, and unapologetically funny tale race, class, and gender.
Cast
Sara Washington – Cashae Monya
Saartjie Baartman – Joy Yvonne Jones
James Bradford/Georges Cuvier – Justin Lang
James Booker – Cortez Johnson
William Bullock/Carl Richards – Max Macke
Alexander Dunlop – Fred Harlow
Millicent Ducent/Becky/Dancer – Nancy Ross
Dance Captain – Lesa M. Green
Dancer – Jocelynn Johnston
Dancer – Ashley Stewart

Production and Creative Team
Director – Delicia Turner Sonnenberg
Choreographer – Michael Mizerany
Scenic Designer – Justin Humphres
Costume Designer – Shelly Williams
Lighting Designer – Nate Parde
Sound Designer – Matt Lescault-Wood
Props Designer – Angelica Ynfante
Wigs Designer – Missy Bradstreet
Technical Director – Scott Amiotte
Stage Manager – Nicole Ries
Assistant Stage Manager – Megan Ames
Scenic Charge Artist – Alondra Velez
Production Assistant – Moira Zerbe
Assistant Director – Christine Nathanson
Dramaturg – Yi-Lin Eli Chung