THE PLEASURE TRIALS – CLOSED
SAN DIEGO PREMIERE  |  AUG 14 – SEP 11, 2022
By Sarah Saltwick | Directed by Marti Gobel
When clinical trials for a new female libido enhancement drug are ready to begin, willing participants come out of the woodwork looking for an internal revolution. After the first dose, the effectiveness of the pill is undeniable, but the overwhelming pressure for its success may corrupt the experiment in this delicious comedy about what and who we want, and when and how we want it.
Previews | August 14 & 18, 2022 
Opening Night | August 19, 2022
ASL Performance | September 4, 2022
Click here to view Special Offers & Discounts. 
Note: $15 RUSH tickets available at the Box Office 1 hour before each performance.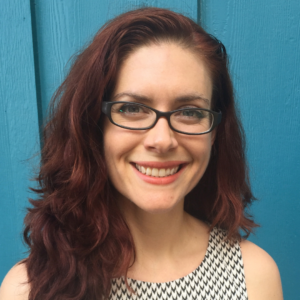 Sarah Saltwick (Playwright) she/her is a playwright based in Austin, TX, a graduate of the Michener Center for Writers at UT Austin and was a Jerome Fellow at the Playwrights' Center in Minneapolis. Recent productions/workshops include Tender Rough Rough Tender at Northpark University in Chicago, Limits are For Suckers by Scriptworks at Hyde Park Theater in Austin, TX, and The Girl Who Became Legend at Zach Scott Theater in Austin, TX. Egress was previously developed as part of the Hyde Park Theater New Play Development Workshop. In 2015, Tender Rough Rough Tender was awarded the David Mark Cohen award for best new play by the Austin Critic's Table. Sarah's plays have recently been produced or developed by the Lark, the Vortex, Scriptworks, groundswell theatre company, Hyde Park Theater, Kitchen Dog Theater, Swan Dive, the Navigators, Red Theatre Collective, Phoenix Theatre, the Icicle Creek Theater Festival, WildClaw Horror Theater, University of Texas at Austin, Weber State University, Barnyard Theater; as well as in cars, backyards, dressing rooms, lobbies, and a swimming pool. She is also a Co-Director of Holden & Arts Associates, a theatrical booking agency. She shares her home with her husband, musician and visual artist Toto Miranda, their daughter Beatrix, and their cat Lulu.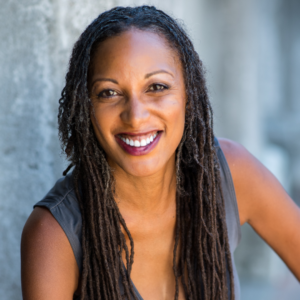 Marti Gobel (Director) she/her is a national actor, director and teaching artist with professional credits across the country.  Upon graduating from UW-Whitewater in 2008 with a degree in Performance Theatre and Philosophy, Ms. Gobel began a rich career not only on stage but in television and film.  Ms. Gobel's firm belief in Arts Education led her to study at The JF Kennedy Center where she completed her training in Effective Residency and Lesson Planning.  Thrilled to be making her MOXIE Theatre debut, Ms. Gobel will continue her artistic travels with exciting projects in Wisconsin, Knoxville and Chicago.  A San Diego native and local artist,  Ms. Gobel is a proud member of both AEA and SAG-AFTRA.
Cast & Creative Team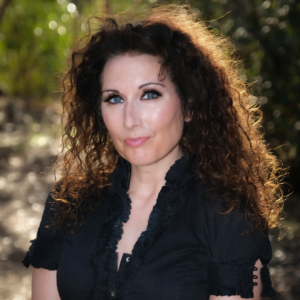 Sarah Alida LeClair (Dr. Rachel Milan) she/her is grateful to return to the MOXIE stage after her debut with the company earlier this year in Mother of the Maid alongside Jennifer Thorn. Sarah has performed with Ion Theatre (Cathy, The Last Five Years, and Kerry in Geeks! The Musical), San Diego Opera Words and Music Program (Romeo and Juliet, Zombie Cinderella, To Kill a Mockingbird) and San Diego Repertory Theatre (understudy, Alison/Helen, Fun Home). Sarah has also enjoyed performing at Coronado Playhouse– (Morticia, The Addams Family, Beatrice, Much Ado About Nothing, and Sally Bowles, Cabaret). This fall she will be premiering her own play, The Importance of Ugg Boots with the La Jolla Theatre Ensemble, directed by Carla Navarro. Sarah holds a Masters in Music in vocal performance from San Diego State and is a voice and music teacher at Monte Vista High School in east county San Diego.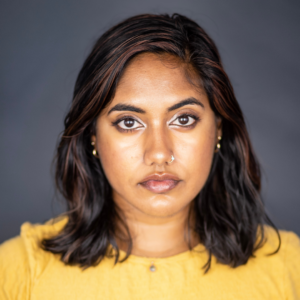 Sutheshna (Suthe) Mani (Callie Young) she/her is so excited to do her first production with MOXIE Theatre as Callie in The Pleasure Trials! She was last in The Taming as Bianca/Intern at Scripps Ranch Theatre, also directed by Marti Gobel. Some of her favorite credits include Catch Me if You Can (Agent Cod) at SDMT, "Block by Block" (Ringmaster) an original outdoor performance she helped write the script and music for by Maraya Performing Arts, Rocky Horror (Janet), OB Playhouse, Hall Pass (Olivia/Collette), Blindspot Collective as part of La Jolla Playhouse's WOW festival, and Chasing Fear: a staged reading (Voska), Cygnet Theatre. In her spare time, she runs her own freelance copywriting business called Center Stage Social, travels the world, sweats it out at her favorite gym, Sweat Circuit, and writes on her blog, suthecreates.com!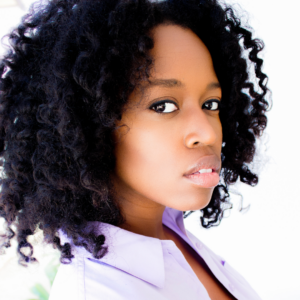 Andréa Agosto (Anne-Zora) they/she is an award winning filmmaker (Kansas City Film Fest) and actor (International Model & Talent Association). Agosto is also currently the Artistic Fellow at Diversionary Theater. Recently, they've decided to dive into the world of content creating, and are having a blast! Their credits include: Mud Row (Cygnet Theater), A Kind of Weather, Bull in a China Shop, Cardboard Piano, Homos, or Everyone in America (Diversionary), Dance Nation (MOXIE), The Magic in This Soul (Blindspot Collective), Avenue Q (Ocean Beach Playhouse), You Can't Take it With You (Lamb's Players), Vanya and Sonia and Masha and Spike (FUSION), and Mufaro's Beautiful Daughters (The Coterie). For more information, please visit: www.andreaagosto.com.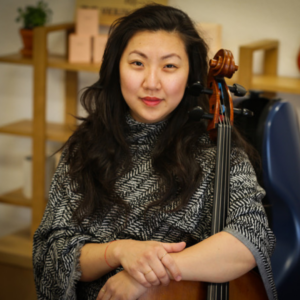 Sharon Taylor (Accompanist) she/her is a San Diego-based cellist, improviser, and educator. While her heart is with both orchestral and solo classical music, Taylor's abilities have made her in-demand for a breadth of musical contexts including rock, jazz, hip-hop and musical theater. She has performed for many of San Diego's musical theater companies: Cygnet Theatre, Lambs Players Theatre, and San Diego Musical Theatre to name a few. She performs with a number of local orchestras and has played principal cellist for both the Palomar Symphony Orchestra and Villa Musica Summer Orchestra. As a recording artist, she has been featured on several albums, including the 2019 San Diego Music Awards "Best hip-hop Album" Thirty First Street Sessions by Parker Meridian. Beyond San Diego, Taylor's talents have taken her abroad to perform in Bolivia, Mexico, and China.
Her dedication to the cello began at the age of 10 in her hometown of Sacramento, before moving to San Diego to earn her Bachelor of Music degree in Cello Performance from San Diego State University under the tutelage of Thomas Stauffer, and then further her skills in classical music with principal cellist Yao Zhao of the San Diego Symphony. Now, Taylor pays her education forward to the many students in her teaching studio.
Stage Manager: Aria Proctor (she/her)
Assistant Stage Manager: Jamie Boyd (she/her)
Set & Projection Designer: Yi-Chien Lee (she/her)
Costume Designer: Regan A. McKay (she/her)
Lighting Designer: Sierra Shreves (they/them)
Sound Designer: Sharon Taylor, Cellist (she/her)
Props Designer: Rai Feltmann (she/they)
Technical Director: Cynthia Bloodgood (she/her)
Scenic Artist: Julie Lorenz (she/her)
Production Manager: Megan Ames (she/her)
THANK YOU TO OUR SEASON 18 SPONSORS!
EDITH BENKOV  |  BETH A. GOODMAN  |  WENDY NASH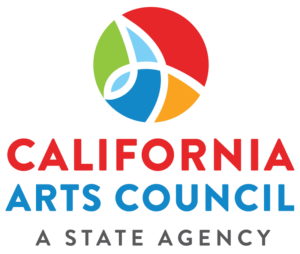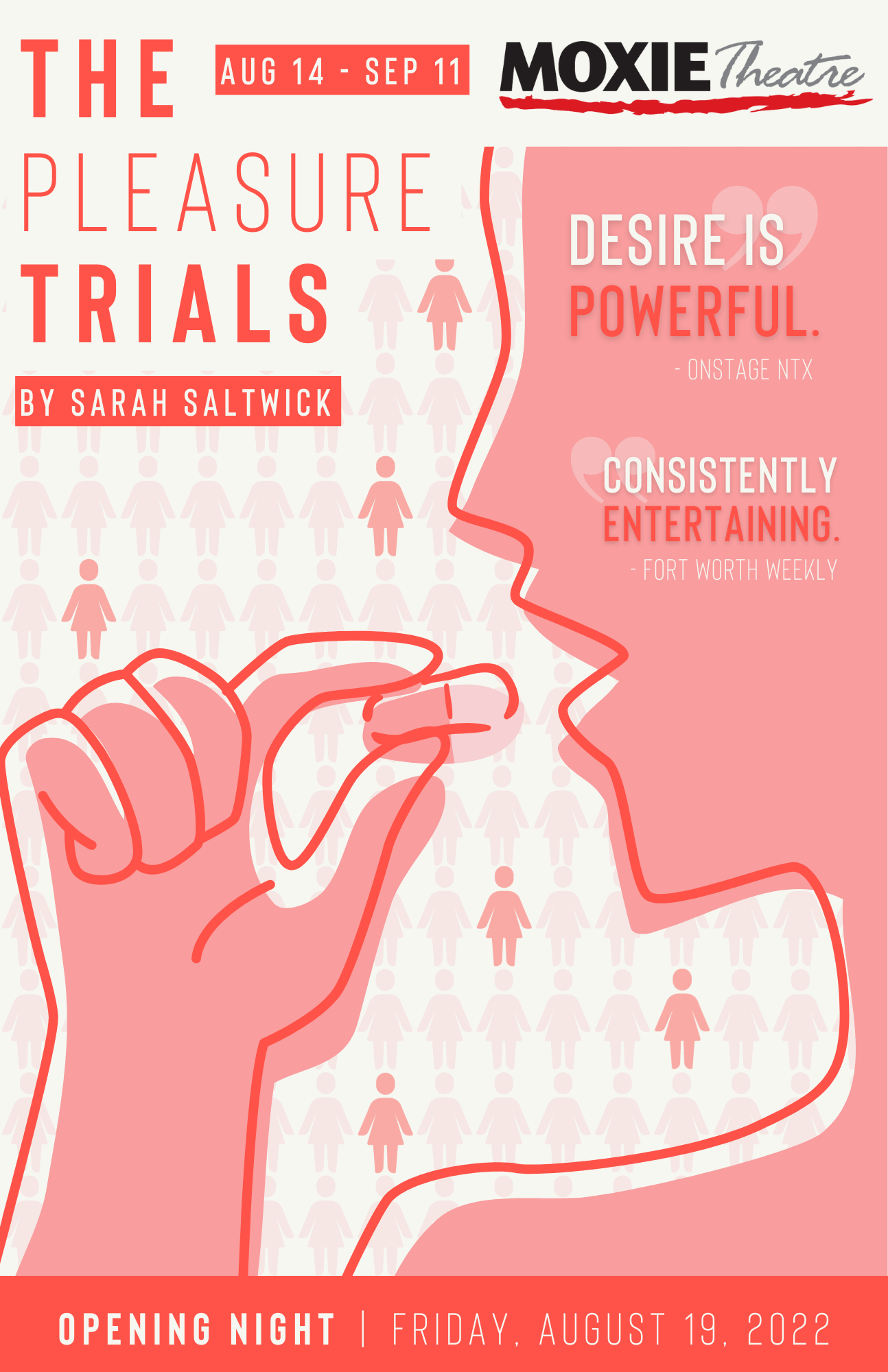 COVID-19 Safety Policy
For the health and safety of our community of theatre lovers and theatre makers, MOXIE is joining theatres across the country in setting the highest standards for health and safety. All guests attending the show and post-show workshops in-person must wear a mask indoors and show proof of vaccination or negative COVID-19 Rapid Antigen or PCR test before entering the theatre. See CDPH mask recommendations here.