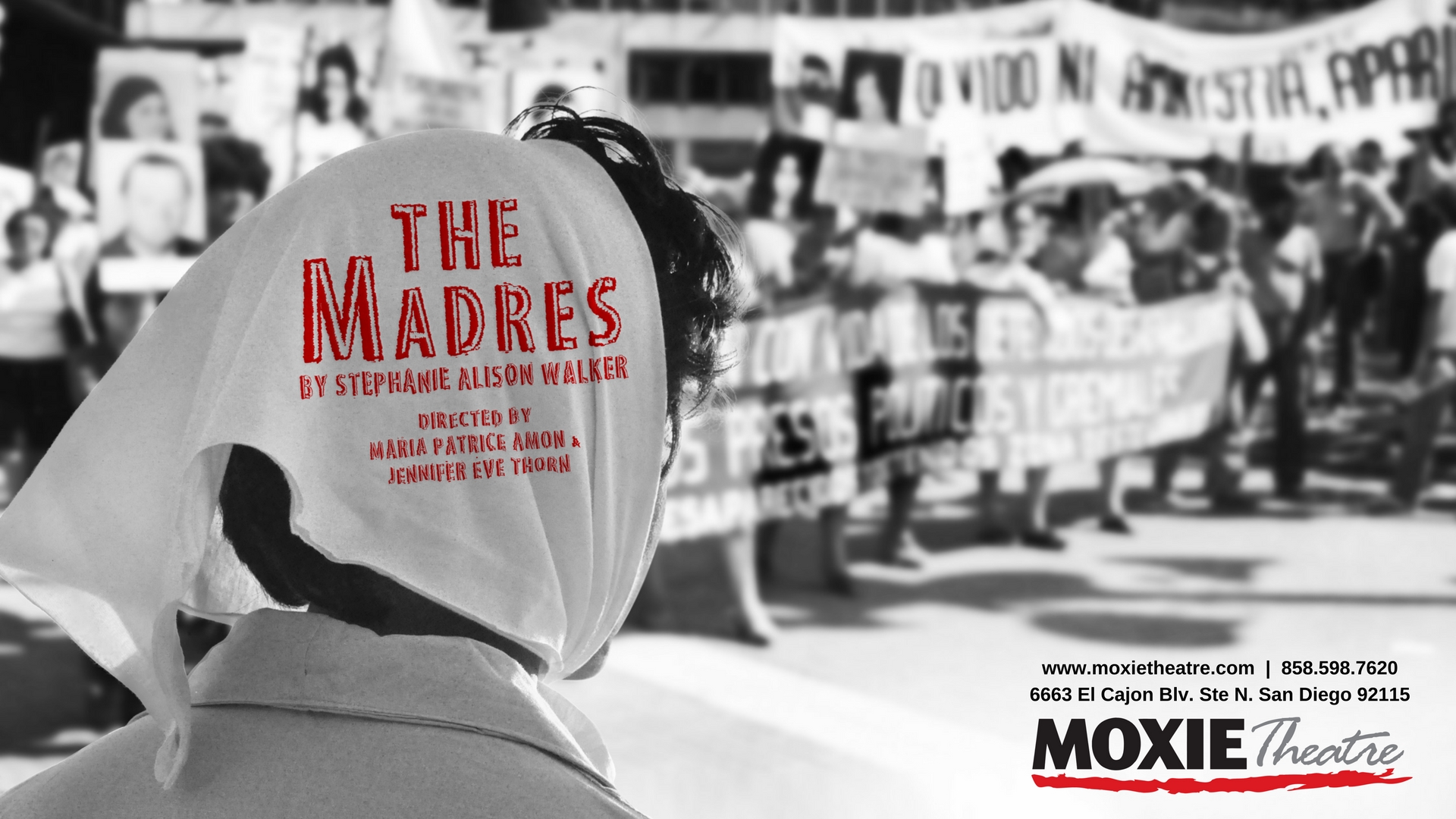 By Stephanie Alison Walker
Directed by Maria Patrice Amon & Jennifer Eve Thorn
May 13 – June 10, 2018
About the Play: Josefina's daughter, Carolina, has been protesting in the plaza again. If Carolina keeps wearing the white scarf and searching for her own missing daughter, Belen, they'll all be in danger. An award-winning and empowering new play about three generations of women based on the true story of the "Mothers of the Plaza de Mayo," who searched for their missing loved ones during 1979's "Dirty War" in Argentina.
Cast
Josefina – Maria Gonzalez
Padre Juan – John Padilla
Carolina – Sandra Ruiz
Diego the Soldier – Markuz Rodriguez
Desaparecida – Laura Jimenez
Creative and Technical Team
Director – Maria Patrice Amon
Director – Jennifer Eve Thorn
Scenic Designer – Alondra Velez
Costume Designer – Danita Lee
Lighting Designer – Alex Crocker
Sound Designer – Haley Wolf
Props Designer – Angelica Ynfante
Stage Manager – Megan Ames
Assistant Stage Manager – Danielle Dudley
Technical Director – Cynthia Bloodgood
Scenic Charge Artist – Julie Lorenz
Dramaturg – Yi-Lin Eli Chung