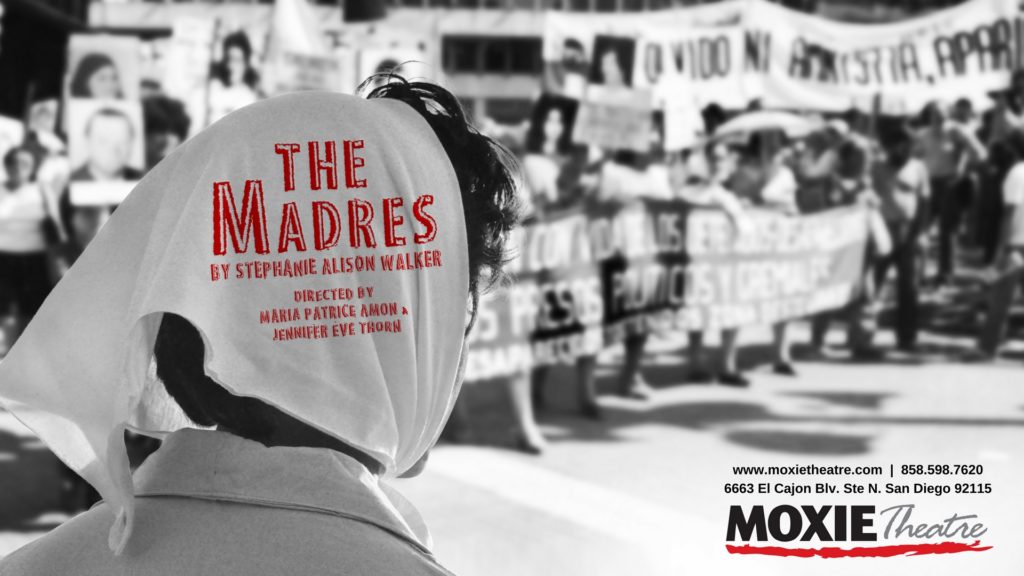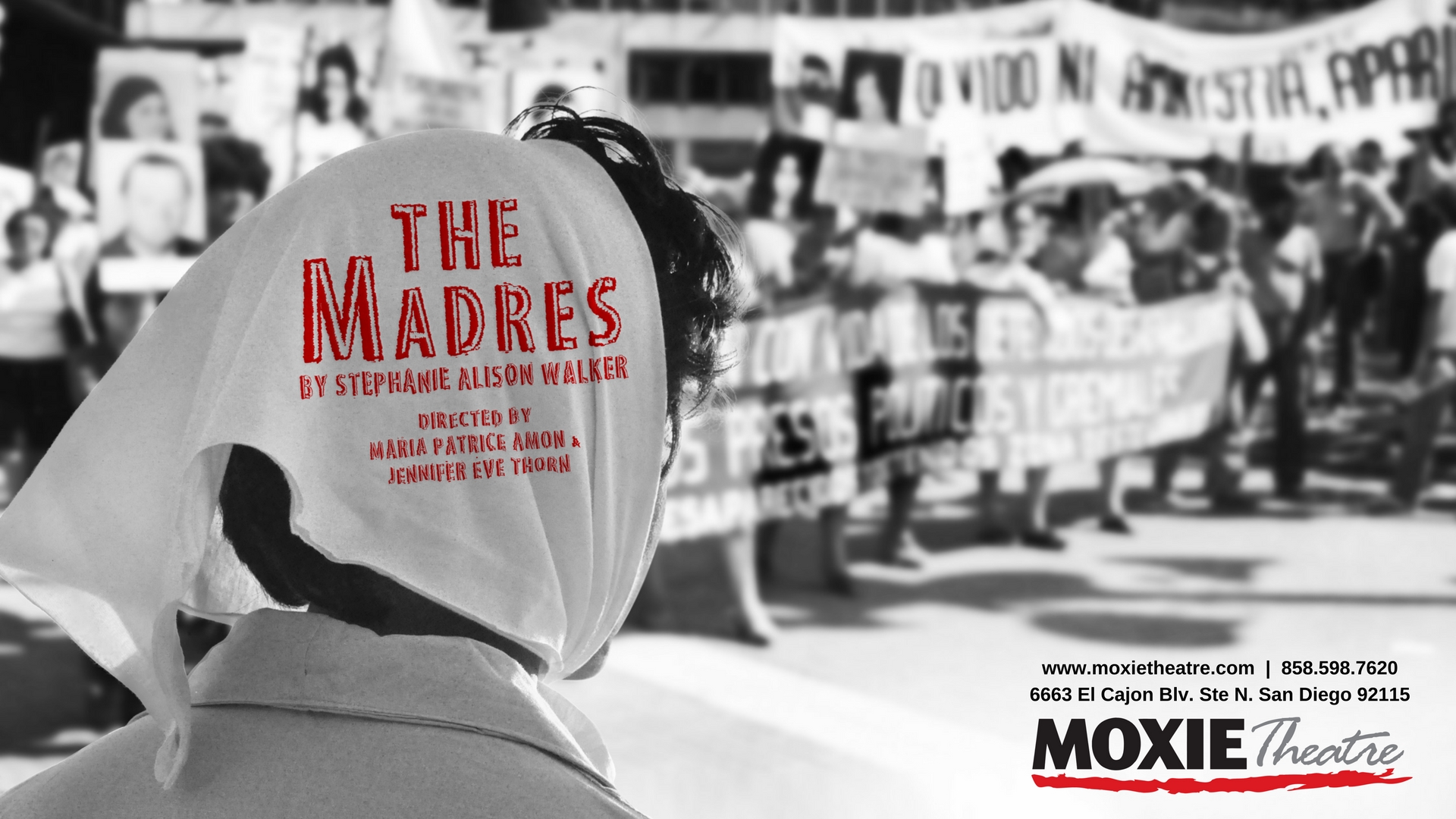 A Rolling World Premiere
The Madres
by Stephanie Alison Walker
directed by Maria Patrice Amon &
Jennifer Eve Thorn
May 13 – June 10
Opening Night: May 19
Thur @ 7pm,
Fri & Sat @8pm
& Sun @2pm
About the Play
It's 1978 in Argentina and people are disappearing off the street. Belén is pregnant and has been missing for twelve weeks. When her mother and grandmother receive a surprise visit from someone who may have the key to finding her, they'll stop at nothing to get her back. Based on the true story of the Mothers of the Plaza de Mayo, whose protest captured the world's attention.
*Finalist for the 2016 Saroyan/Paul Playwriting Prize for Human Rights *Winner 2016 Ashland New Plays Festival *Runner-Up Jane Chambers Playwriting Award *Finalist for Kitchen Dog Theater's 2016 New Works Festival *Finalist for the 2016 O'Neill Playwrights Conference *Winner of Boulder Ensemble Theater Company's Generations Contest *Finalist for the CTG/Humanitas Playwriting Prize *Finalist for the 2016 Source Festival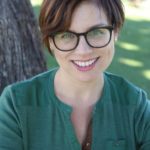 About the Playwright
Stephanie comes from a long line of avid readers and adventurers. Raised in the Northwest Suburbs of Chicago (with two short early years in London) with a penchant for the dramatic, she is now an L.A.-based award-winning playwright. Her full-length plays include The Madres, The Abuelas, Friends With Guns, The Art of Disappearing, American Home, The Sister House, Three Fittings and The Box Jumper. Stephanie's work has been produced and/or developed at Los Angeles' Skylight Theatre, Moving Arts, Antaeus Theatre Company, The Road Theatre, The Blank Theatre, San Diego Rep, 16th Street Theater in Chicago, Chicago Dramatists, Boulder Ensemble Theater Company, American Blues Theater, Actors Theatre of Louisville and more. Awards include: Finalist for the 2016 Saroyan/Paul Playwriting Prize for Human Rights, Winner of the Ashland New Plays Festival, Blue Ink Award, the Generations Prize, Jane Chambers Award Runner-Up, finalist for the O'Neill Playwrights Conference and the CTG/Humanitas Playwriting Prize, Four-time Finalist for the Heideman Award. Stephanie's short plays are anthologized by Smith & Kraus and have been produced all over the world. She is thrilled that her play about the Mothers of the Disappeared in Argentina, The Madres, is receiving four consecutive productions in 2018 as part of a NNPN Rolling World Premiere kicking off in Los Angeles with Skylight Theatre Company, then Chicago at Teatro Vista, followed by San Diego at Moxie Theatre and then Austin with Shrewd Productions. Stephanie is also the author of the book and blog, LOVE IN THE TIME OF FORECLOSURE which has been called "A heartbreaking work of staggering acceptance" and was featured by the Los Angeles Times, NPR, Business Week Magazine, Chicago Magazine, Huffington Post Live and ABC World News Tonight with Diane Sawyer. Stephanie is a proud member of the Playwrights Union and Antaeus Playwrights Lab. She lives in Los Angeles with her brilliant husband Bob and their spirited sons, Malcolm (7) and Graham (4.) You can follow Stephanie on Twitter @littof and read her plays on the New Play Exchange. stephaniealisonwalker.com
About the National New Play Network
THE MADRES is produced at MOXIE Theatre as a part of a National New Play Network Rolling World Premiere. Other partnering theaters are Skylight Theatre Company (CA), Teatro Vista (IL), and Shrewd Productions (TX). For more information please visit nnpn.org
National New Play Network (NNPN) is the country's alliance of non-profit professional theaters dedicated to the development, production, and continued life of new plays. Since its founding in 1998, NNPN has supported more than 250 productions nationwide through its innovative National New Play Network Rolling World Premiere program, which provides playwright and production support for new works at its Member theaters. Additional programs – its annual National Conference, National Showcase of New Plays, and MFA Playwrights Workshop; the NNPN Annual and Smith Prize commissions; its residencies for playwrights, producers and directors; and the organization's member accessed Collaboration, Festival, and Travel banks and online information sessions – have helped cement the Network's position as a vital force in the new play landscape. NNPN also strives to pioneer, implement, and disseminate ideas and programs that revolutionize the way theaters collaborate to support new plays and playwrights. Its most recent project, the New Play Exchange, is changing the way playwrights share their work and others discover it by providing immediate access to information on more than 17,700 new plays by living writers. NNPN's 30 Core and 80 Associate Members – along with the more than 250 affiliated artists who are its alumni, the thousands of artists and artisans employed annually by its member theaters, and the hundreds of thousands of audience members who see its supported works each year – are creating the new American theater. nnpn.org | newplayexchange.org
About the Cast
Special Performance Dates:
Friday, May. 18, 2018 @ 7pm – Brigade Night: The Madres
Join MOXIE and The Bechdel Brigade for our lesbian outreach event featuring a pre-show discussion with a special guest and catered libations from Bash! Boutique. Learn more about The Bechdel Brigade.
Buy Tickets Now
Saturday, May. 19, 2018 @ 8pm – Opening Night
Join MOXIE for the Opening performance of the Joint World Premiere. Afterward, attend a post-show party to celebrate with the cast, enjoy catered libations, and mingle with MOXIE VIPs.
Buy Tickets Now
Thursday, May 24, 2018 @ 7pm – Post-Show Talkback with Fernando J. Bosco, PhD
Join MOXIE and Dr. Bosco for a post-show discussion to learn more about the play and enrich your theatre-going experience.
Buy Tickets Now
Sunday, May. 27, 2018 @ 2pm – Second Sunday Q & A
Join the actors from The Madres for a post-show discussion to learn more about the play and enrich your theatre-going experience.
Buy Tickets Now
Friday, June 1, 2018 @ 2pm – Next Door Cause of the Month: MOXIE Theatre
Join MOXIE for The Madres and afterwards take your program down the street to Next Door at 7235 El Cajon Blvd for drinks with the actors. Get discounts on libations and give back to MOXIE when you do!
Sunday, June 10, 2018 @ 2pm – Post-Show Talkback with Alejandro Meter, PhD
Enrich your theatre-going experience and join MOXIE and Dr. Meter and for a post-show discussion to learn more about the play, "The Disappeared", and the Jewish Diaspora in Argentina.
Buy Tickets Now
Ticket Pricing:
Previews | $20 (May 13, 17, 18)
Opening Night | $40 (May 19)
General Admission | $30 (May 20-May 27)
General Admission | $33 (May 31-June 10)
*Please note there is a $3 handling fee which is already included in the price of your ticket. This fee is waived for groups of 10 or more and for our Subscribers.
Group Rates and Discounts:
Groups of 10 or more | $20
Groups of 15 or more | $15
Seniors, Students and Military | $5 off General Admission
*Please note Group Rates increase by $3 on May 31.
Location: MOXIE Theatre
6663 El Cajon Blvd Suite N
San Diego CA 92115
PLENTY OF FREE PARKING!