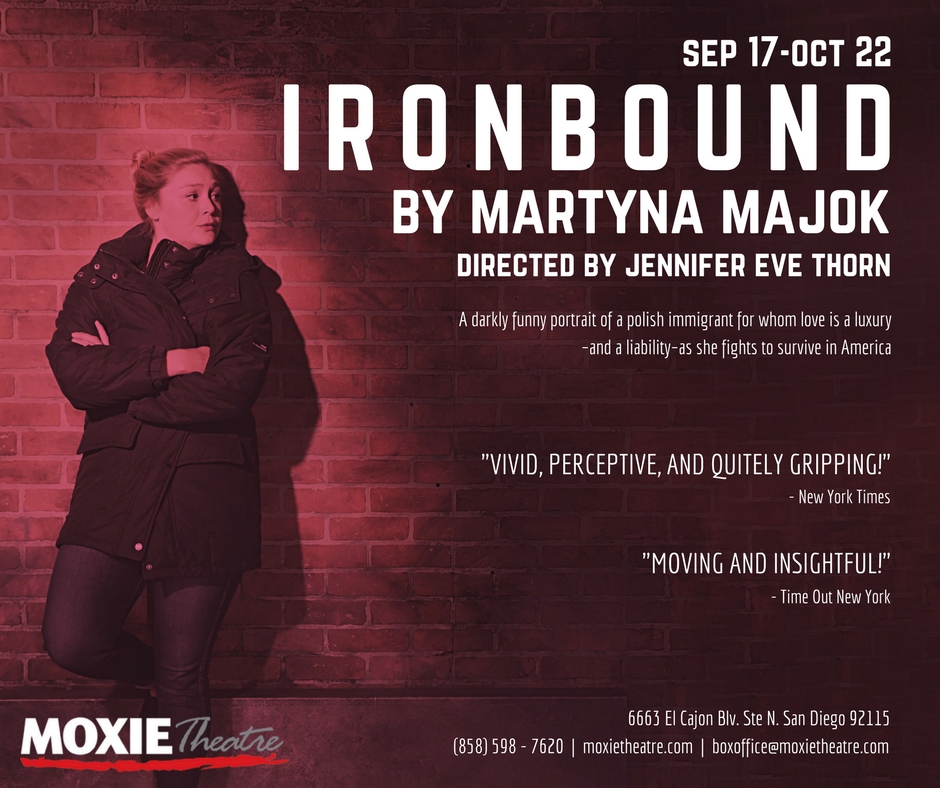 By Martyna Majok
Directed by Jennifer Eve Thorn
September 19 – October 22, 2017
About the Play: At a bus stop in a run-down New Jersey town, Darja, a Polish immigrant cleaning lady, is done talking about feelings; its time to talk money. Spanning over 20 years, three relationships, and three presidents, Darja negotiates for her future. A darkly funny, heartbreaking portrait of a woman for whom love is a luxury–an a liability–as she fights to survive in America.
Cast
Darja – Jacque Wilke
Maks – Arusi Santi
Vic – Carter Piggee
Tommy – Eric Casalini
Production and Artistic Staff
Scenic Design – Divya Murthy Kumar
Costume Design – Anastasia Pautov
Lighting Design – Alex Crocker-Lakness
Sound Design – Haley Wolf
Props Design – Angelica Ynfante
Stage Manager – Jessamyn Foster
Technical Director – Scott Amiotte
Scenic Painter – Alondra Velez