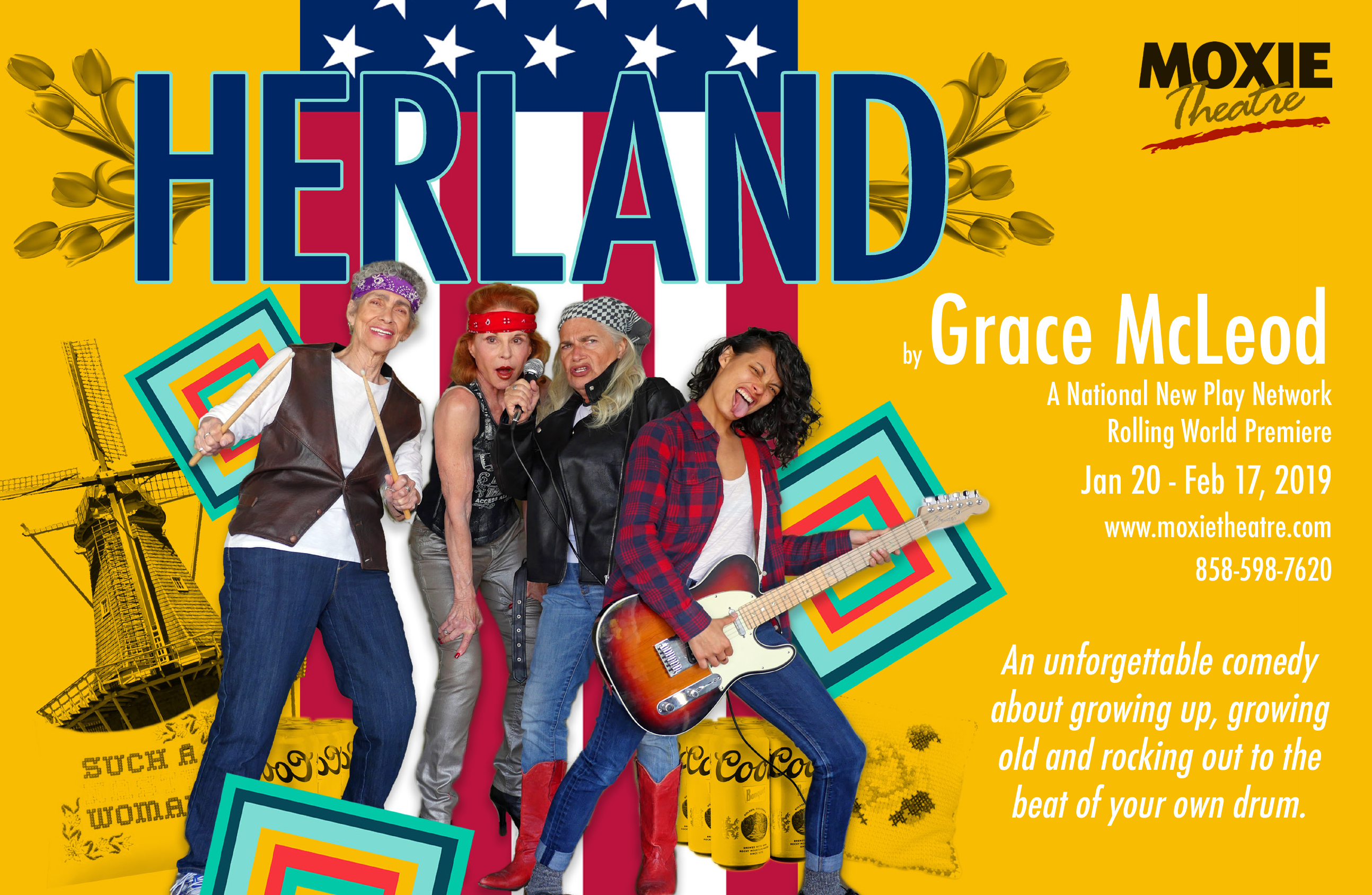 By Grace McLeod
Directed by Jennifer Eve Thorn
January 20 – February 17, 2019
About the Play: Jean is not moving into a retirement home. She recruits her best friends who are also in their 70s and a high school intern to hatch a bold plan for a Utopian alternative. Formerly the domain of a locally famous Bruce Springsteen cover band, Jean's garage becomes the stage for a hilarious story about growing into yourself and getting what you want.
Cast
Jean – Rhona Gold
Natalie – Christine Cervas Nathanson
Terry – Loie Gail
Louise – Jill Drexler
Becca – Meg Stoll Tron
Creative and Technical Team
Director – Jennifer Eve Thorn
Scenic Design – Julie Lorenz
Costume Design – Anastasia Puatova
Lighting Design – Ashley Bietz
Sound Design – Lily Voon
Prop Design – Angelica Ynfante
Scenic Charge Artist – Julie Lorenz
Stage Manager – Megan Ames
Technical Director – Rogelio Rosales