Cry It Out – CLOSED
A National Sensation  |  AUG 13 – SEP 10, 2023
By Molly Smith Metzler | Directed by Vanessa Duron
This play explores the friendship between two newly minted moms in a working-class town. A third mother from a rich enclave in the hills above infiltrates their coffee klatch. Each woman faces some crushing choices when it comes to balancing life and work with new responsibilities as a mother… And there is no happy ending.
Previews | Aug 13 & 17, 2023 
Opening Night | Aug 18, 2023
ASL Interpreted Performance | Sep 3, 2023
*Industry Night | Sep 3, 2023
*This performance will be Sunday evening at 7 PM. It will be the only Sunday evening performance.
You are welcome to bring your baby to this show! Babies under 1 year old can join you for free and we'll reserve convenient seating for the parents near the nursing area.
Content Warning: This play contains adult language. It's not quite suitable for children, but definitely perfect for moms.
Run time: 90 minutes with no intermission.
Please note that the show contains brief use of water-based haze.
Note: $15 RUSH tickets available at the Box Office 1 hour before each performance. Ticket sales conclude online 2 hours before showtime.
Hardship tickets are also available upon request. Please call the Box Office at (858) 598-7620 for more information.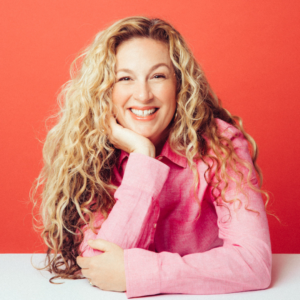 Molly Smith Metzler (Playwright) she/her is an award-winning playwright and screenwriter from Kingston, N.Y. She is the creator and showrunner of the limited series Maid, which debuted on Netflix in October 2021 and spent 13 weeks on the top-10 list. In March 2022, Maid won the Writers Guild of America (WGA) Award for Outstanding Writing of a Limited Series–Adapted Long Form, and was named a "TV Program of the Year" by the AFI (American Film Institute). It also received award nominations from The Golden Globes, SAG, the Critics' Choice Awards, NAACP, and more.
As a playwright, Metzler's plays, including Cry it Out, Elemeno Pea, The May Queen, Carve, Close Up Space and Training Wisteria, have been produced at Manhattan Theatre Club (MTC), Humana Festival/Actors Theatre of Louisville, South Coast Repertory, Northlight Theatre, Studio Theatre (DC), Detroit Public Theatre, City Theatre (Pittsburg), Geva Theatre Center, Chautauqua Theater Company and many more. Her play Cry it Out won the Los Angeles Drama Critics Circle Award for Outstanding Playwriting (2018) and the Steinberg/ATCA New Play Award Citation (2018). Her other awards include the Harold and Mimi Steinberg National Student Playwriting Award from The Kennedy Center, the David Mark Cohen Award from the Association for Theatre in Higher Education (ATHE), and the Mark Twain Prize for Comic Playwriting. Metzler is a proud alumna of SUNY Geneseo, Boston University, New York University's Tisch School of the Arts and the Juilliard School, where she was a two-time recipient of the Lecomte du Nouy Prize from Lincoln Center.
She is also working on plays for The Kennedy Center, Manhattan Theatre Club and South Coast Repertory. She lives in Los Angeles with her tiny family and giant dog.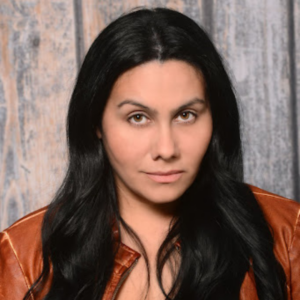 Vanessa Duron (Director) she/her is a local San Diego actor/director/writer/ teaching artist and the Associate Artistic Director at MOXIE Theatre. She graduated from San Diego State University with a BA in theatre. Vanessa has experience working as an artist at MOXIE Theatre, The Old Globe, La Jolla Playhouse, and Tuyo Theater. She's both performed and directed at the San Diego County Fair and has written for and acted for an international theatre in Lima, Peru, Teatro Taripay Pacha. Vanessa is a strong advocate for BIPOC and mental illness awareness and queer theatre and is honored to be part of these communities and tell these stories.
Cast & Creative Team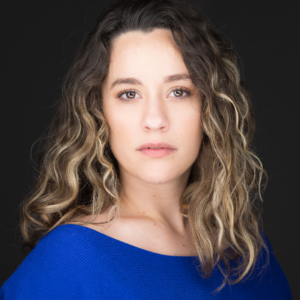 Katee Drysdale (Jessie) she/her is a born and raised San Diego actor and holds a BA in Acting from Sonoma State University. She is incredibly grateful to be debuting at MOXIE. Previous credits include: Bella in Lost in Yonkers (SRT), Varya/Dunyasha/Anya u/s in The Cherry Orchard (NCR), Patricia in The Taming (SRT), Viola in Twelfth Night (SSU), and Melody in Bad Jews (Left Edge).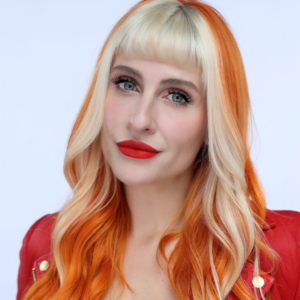 Kylie Young (Lina) she/her graduated from UCSD with a BA in Theatre. Some of her favorite roles include: Katherine in The Taming and Miss Wilkinson in Move Over Mrs. Markham (Scripps Ranch Theatre), Laker Girl in Spamalot (Welk Theatre), Megan in Puffs (Tenth Avenue Arts),and Dora Bailey/ensemble in Singin in the Rain (New Village Arts).  Follow her on Instagram and TikTok @strangesparkles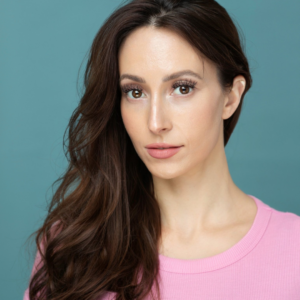 Leah Morgan (Adrienne) she/her was born in Westford, Vermont to a large military family that moved from coast to coast. Her early theatrical experience came from performing skits with her four tightknit siblings and driving them absolutely bonkers by belting showtunes in tightly enclosed spaces. Leah has loved storytelling for as long as she can remember. At ten years old, she traded in her skateboard for ballet shoes and took dance and theater classes, performed in community theater, and enrolled in online high school her senior year to apprentice Strathmore's CityDance company. Leah was a scholarship student at CalArts before moving to NYC to pursue a professional dance career, dancing with Alvin Ailey and the American Dance Festival.
Leah was a casting assistant on a Stephen King feature adaptation of The Boogeyman in 2021 under 21 Laps Entertainment. Leah studied acting under Michael Pieper at Second City and has found a career in acting, screenwriting, and voiceover work. Leah performed at the Second City Chicago in June of 2023 and had her sketch comedy Punaholics Anonymous performed live on stage.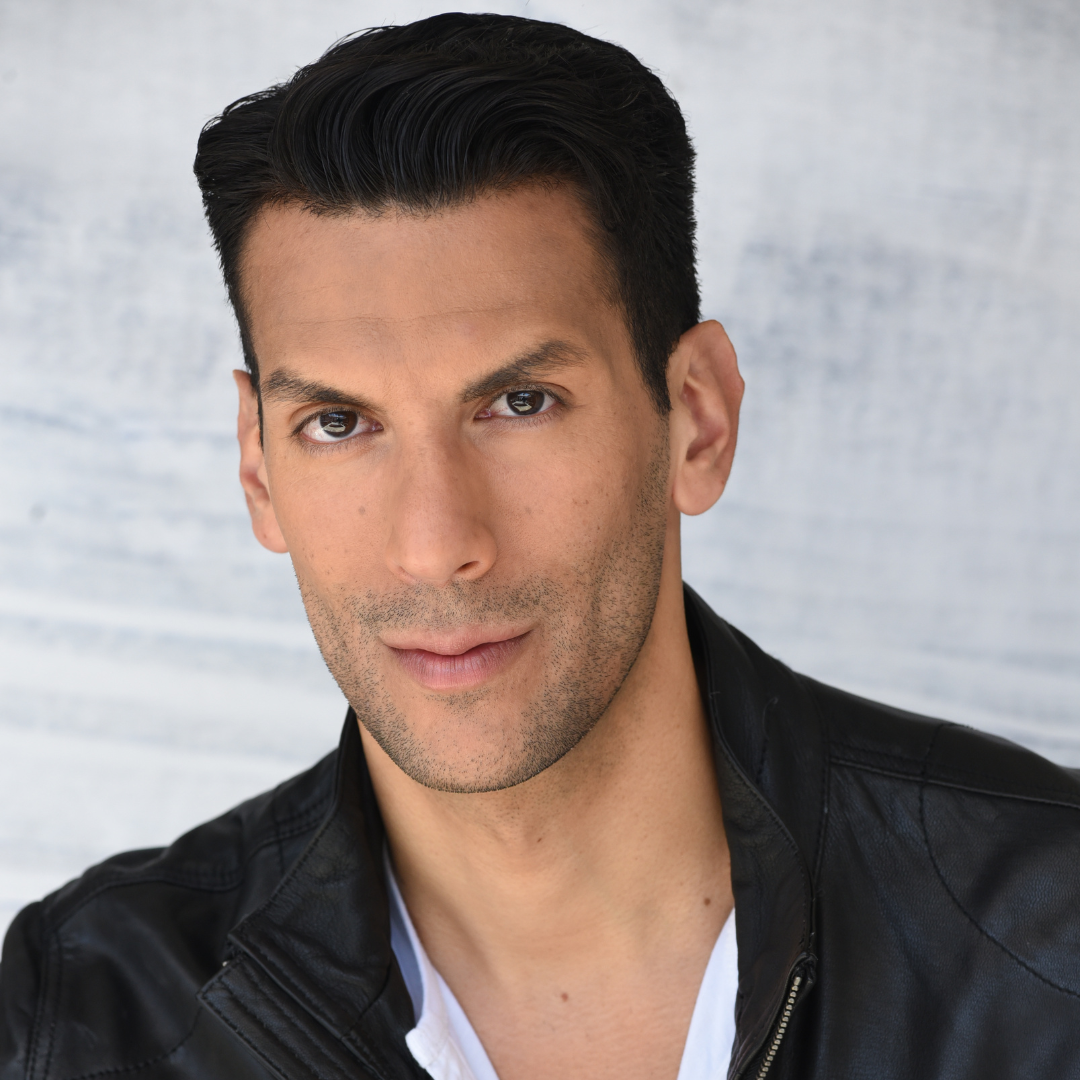 Alex Guzman (Mitchell) he/him (MOXIE Theatre) Sapience,  ENRON. Favorite acting credits include: I Hate Hamlet (Scripps Ranch Theatre), Native Gardens (Old Globe Theatre), Bachelorette (Backyard Renaissance Theatre), Homos, or everyone in America (Diversionary Theatre), Awake and Sing, Around the World in 80 Days (New Village Arts), The Normal Heart, Lydia, (ion Theatre), Move Over, Mrs. Markham (Scripps Ranch Theatre), Seminar, The Taming of the Shrew (InnerMission Productions), The Lion in Winter (Moonlight Stage Productions). IG:@_alexguzman_ 
Baby Voice: Nadia Aguilar-Ames
Production & Stage Manager: Megan Aguilar-Ames (she/her)
Scenic Designer: Alyssa Kane (she/her)
Costume Designer: Carmen Amon (she/they)
Lighting Designer: Sierra Shreves (they/them)
Lighting Designer: Colby Freel (he/him)
Sound Designer: Roselle Angeline Castro (she/her)
Props Designer: Rai Feltmann (she/they)
Technical Director: Robert Malave (he/she/they)
Scenic Painter: Julie Lorenz (she/her)
Assistant Stage Manager: Lauren Guiso (she/her)
Dialect Coach: Sean Spann (he/him)
COVID-19 Safety Policy
For the comfort of ALL of our community of theatre lovers and theatre makers, MOXIE is providing different options for attending performances:
First Sunday Masked Matinee: During the FIRST Sunday Matinee performance of each show MASKS WILL BE REQUIRED at all times when indoors. We encourage anyone who is immunocompromised or at high health risk to attend this special performance. See CDPH mask recommendations here.
Masks Encouraged At All Other Performances: For all other performances mask are encouraged but not required. A mask can be provided upon request.