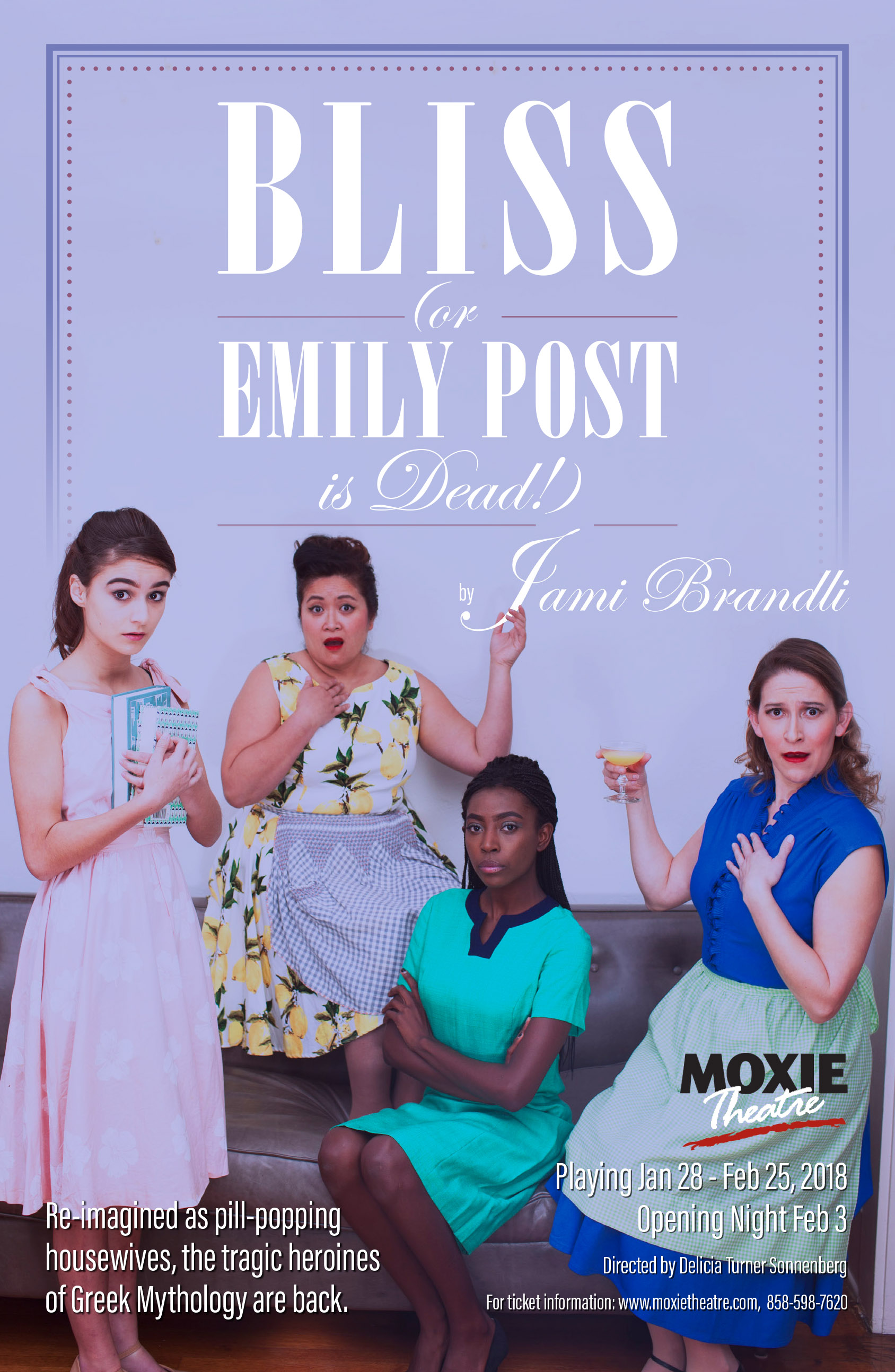 By Jami Brandli
Directed by Delicia Turner Sonnenberg
January 28 – February 25, 2018
About the Play: Its 1960 in North Orange, NJ. Clytemnestra and Madea are housewives with a pill addiction, and Antigone is the teenage girl next door. Will they follow Emily Post's famous guide to etiquette or will Cassandra, a black working girl, determined to break the curse of Apollo, convince them they now have a choice?