The 2020 MOXIES have been rescheduled to Sep 13
In light of the the current COVID-19 situation, we decided to reschedule The 2020 MOXIE Awards Gala to Sunday, September 13th.
This celebration of amazing Women+ is just postponed, and we look forward to recognizing this year's honorees with the attention they deserve! We don't know what the future holds, and whether we'll be able to all gather in one room to cheer them in person, or will have to host a virtual event, or…anything in between. What we do know for certain is that these women+ with moxie deserve to be honored for their work in our community, and they will be.
Please be patient as we update all information on our website, and you can contact Valentina Lunati at valentina@moxietheatre.com if you have any questions.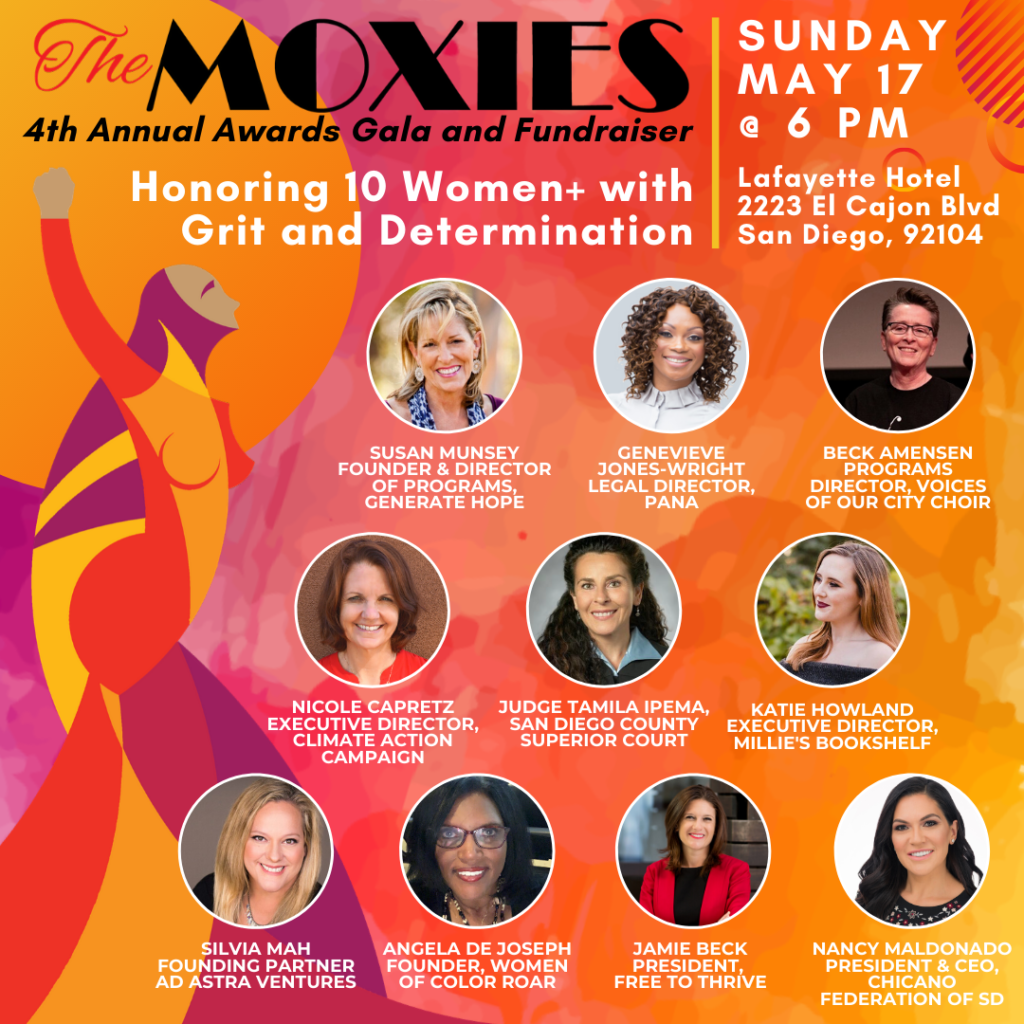 The 4th Annual MOXIE Awards Gala & Fundraiser
Honoring San Diego Women+ with Grit and Determination
Sunday, MAY 17, 2020
from 6 to 9 pm
Lafayette Hotel
Mississippi Ballroom
2223 El Cajon Blvd
San Diego, CA 92104

Every year MOXIE Theatre honors 10 extraordinary women+ with grit and determination – with moxie! – who are transforming our San Diego community and inspiring future generations through their accomplishments and leadership, in any field. Join us on May 17 for the 4th Annual MOXIE Awards Gala and Fundraiser to celebrate this year's inspiring Honorees!
Sponsor The 2020 MOXIES Awards
The MOXIES is also MOXIE Theatre's biggest fundraising event of the year. Proceeds from this wonderful event support our programs all year long, from our award-winning main stage productions, to a touring performance on Gender Equality we are bringing to schools all over San Diego. Funding will also support a new play festival for SDSU students, mentorship programs for young women, and more! Show your support for MOXIE Theatre's work in the community and mission to create more diverse and honest images of women by sponsoring The 2020 MOXIES.
For information on sponsorship opportunities and benefits, contact Valentina Lunati, MOXIE Development Director at valentina@moxietheatre.com.
Who are the MOXIES Honorees?
MOXIES Honorees are women+ working in all fields, who consistently demonstrate vision, initiative, creativity, and guidance within their profession or avocation. MOXIES Honorees lead fearlessly with a sense of purpose and vision, are a voice and advocate for other women+ and they bring excellence to their organizations and the community.
Meet the Class of 2020 MOXIES!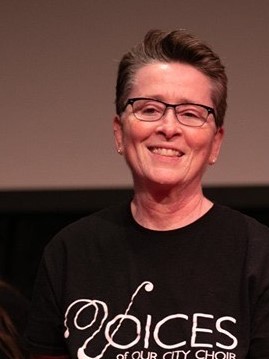 The 2020 MOXIES Committee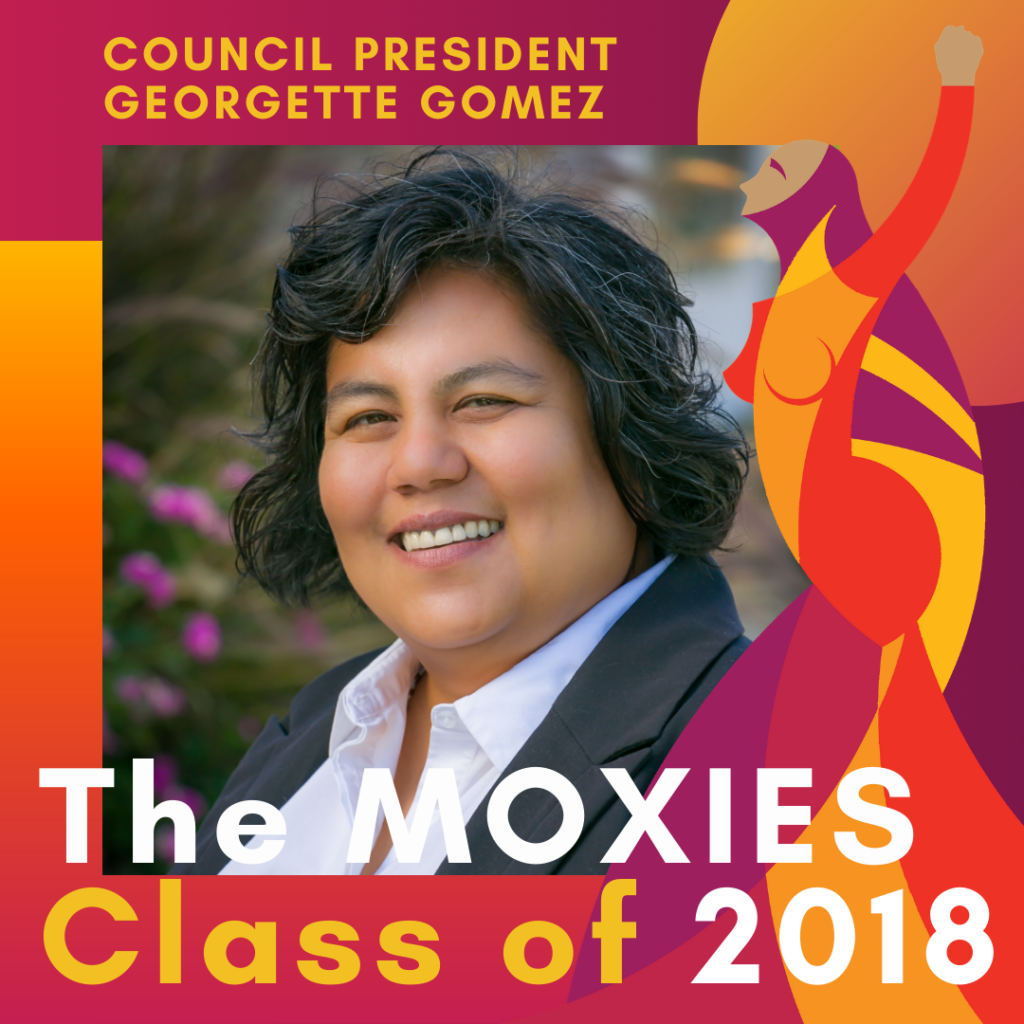 Honorary Committee Chair for the 2020 MOXIES:
Council President Georgette Gómez of San Diego District 9
As a 2018 MOXIES Honoree, Council President Gómez is thrilled to return as the Honorary Chair for this year's MOXIES. Councilmember Gómez was inaugurated to the San Diego City Council in 2016, becoming the first queer Chicana to serve on the San Diego City Council, and in December 2018 she was unanimously appointed President of the San Diego City Council. Councilmember Gómez has also been named as Woman of the Year in California's 80th Assembly District, and is currently running for Congress in California 53rd Congressional District. Councilmember Gómez is a first generation Mexican American, the daughter of working class immigrants, who grew up in San Diego and graduated from our own SDSU, and dedicated her work to making our community a better place to live and raise a family.
Committee Members
Edith Benkov, SDSU Professor and MOXIE newest Board Member; John Brooks, MOXIE Board President Emeritus and Congressional Candidate for District 53; Merryl Goldberg, Class of 2017 MOXIES Honoree and Director of ART=OPPORTUNITY; Sheri Kraus, former MOXIE Board member, feminist and activist; Venus Molina, Class of 2019 MOXIES Honoree and Board President of MANA de San Diego; Ellen Montanari, Class of 2018 MOXIES Honoree and Leader of FLIP THE 49TH! Neighbors in Action; Tsitsi Moyo, Development Associate at The Salvation Army; Julie Sarno, champion of the arts in our community and chair the annual San Diego Theatre Critic's Circle Awards; Renee Stackhouse, Class of 2019 MOXIES Honoree and Lawyer and Founder of STACKHOUSE APC; Lily Zhou, Class of 2019 MOXIES Honoree and Founder and President of TheZmedia.
Past Recipients of a MOXIE Award
2019 MOXIES Honorees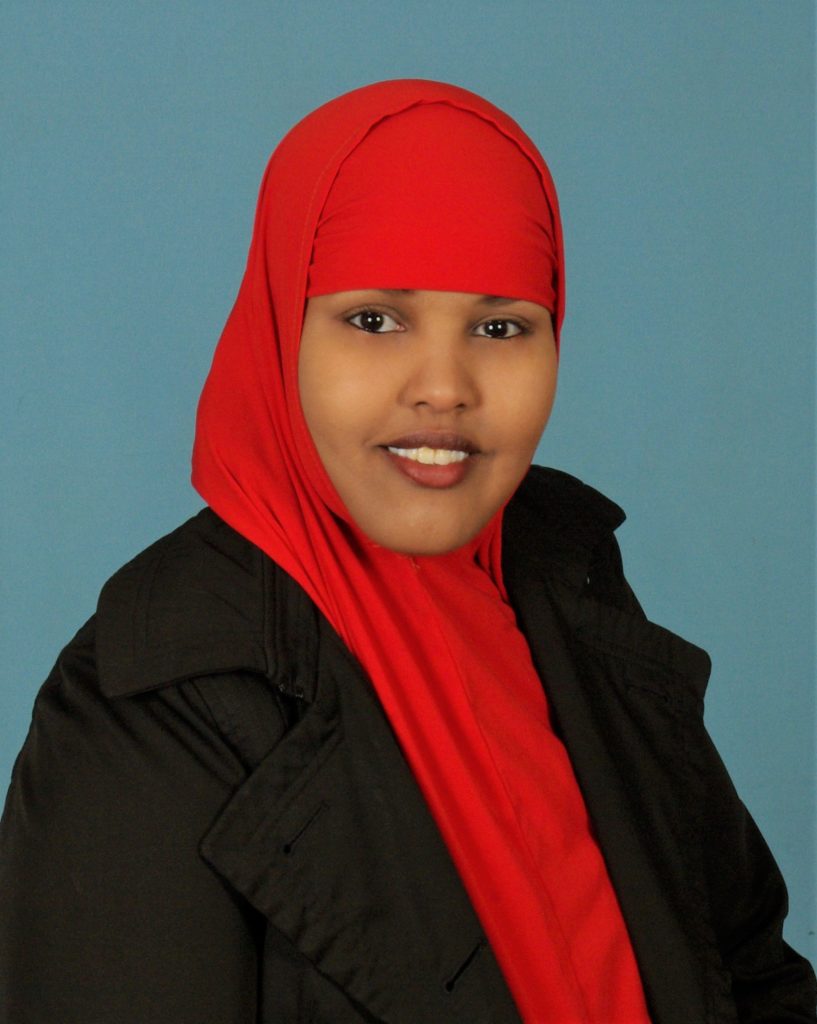 2018 MOXIES Honorees
Martha Barnette Co-host of Public Radio's "A Way With Words", Anne S. Bautista Legal Program Director for Access, Inc. and Advocate for Immigrant Victim Rights, Alison Coil, PhD Creator of the Graduate Women in Physics Group and UCSD Professor & Observational Astrophysicist, Cat Corral Co-founder of TranscenDANCE, Winifred Cox Co-founder of Women Empowerment International, Council Pres. Georgette Gomez San Diego City Council President and Councilmember District 9, Anne Hoiberg San Diego Women's Hall of Fame Activist, Lee Ann Kim Founder of San Diego Asian Film Festival & Pacific Arts Movement and former Channel 10 News Anchor, Ellen Montanari Community Activist and a Leader of FLIP THE 49TH! Neighbors in Action, MaryAnne Pintar Chief of Staff to Congressman Scott Peters.
2017 MOXIES Honorees
State Sen. Toni Atkins California State Senator District 39, Evelyn Diaz Cruz Professor Department of Theatre USD, Laura Fink Co-founder Run Women Run, Kristin Gist Senior Director of Developmental Services, Rady Children's Hospital-San Diego, Leah Goodwin Director of Museum and Education, California Center for the Arts, Escondido, Merryl Goldberg Director ART=OPPORTUNITY, Sabrina Martucci Johnson Founder/CEO DARÉ Bioscience, Dr. Rev. Beth A. Johnson Palomar Unitarian Universalist Fellowship, Elizabeth Lou Founder Nile Sisters Development Initiative, Sarah Dolgen Shaftel Lead Organizer, San Diego's Women's March.
The 2019 MOXIES Gala
THANK YOU to all the guests who joined MOXIE Theatre at the Lafayette Hotel on May 19, 2019 to celebrate an amazing group of women+!
The MOXIES 2019 Committee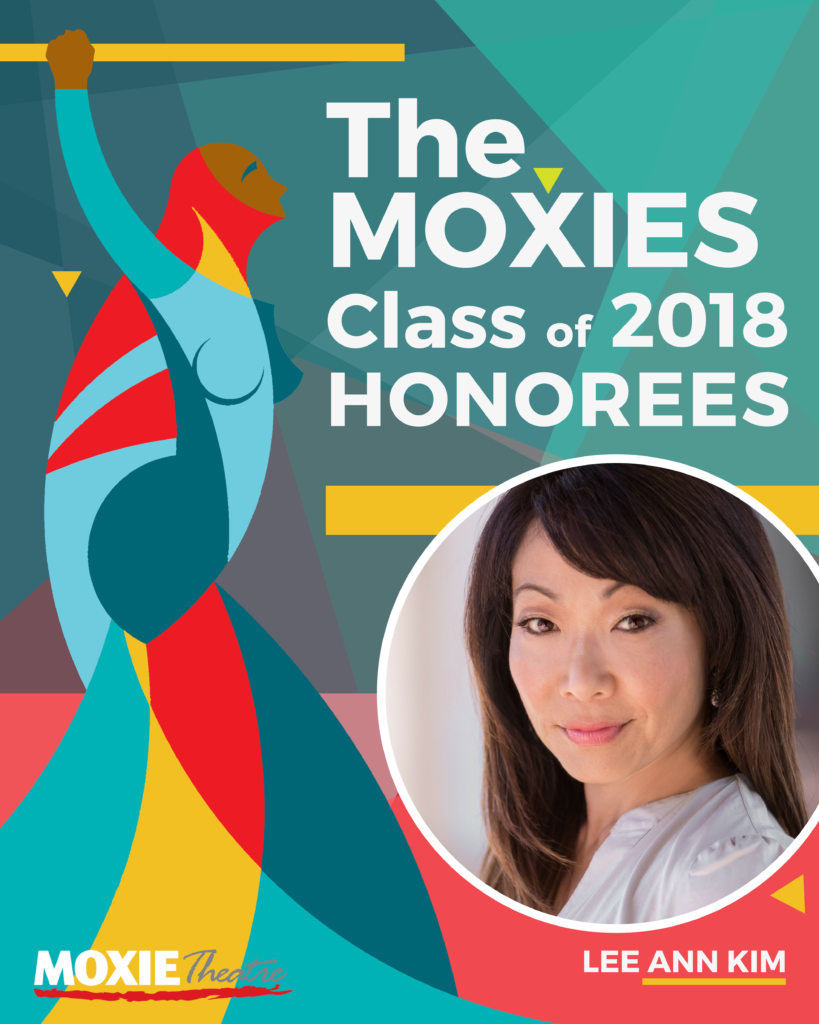 Lee Ann Kim – Honorary Committee Chair for the 2019 MOXIES
As 2018 MOXIE Awards honoree, Lee Ann Kim is honored to return to The MOXIES as the Honorary Chair. Ms. Kim is an inductee of San Diego County's Women's Hall of Fame, a social entrepreneur and founder of the San Diego Asian Film Festival, which has grown into a year-round media arts organization, Pacific Arts Movement. She was awarded the 2010 KPBS Hero of the Month award, a 10News Leadership Award and named one of San Diego Magazine′s Top 50 People to Watch in 2009. The San Diego City Council declared Tuesday, April 19, 2016 "Lee Ann Kim Day" to honor her leadership of Pac-Arts. Ms. Kim also worked for 12 years as a news anchor and reporter for KGTV-10, San Diego's ABC affiliate, and earned a regional Emmy for investigative reporting and California's highest honor for educational reporting.
Committee Members: Edith Benkov, Merryl Goldberg (2017 MOXIES Honoree), Sheri Kraus, Valentina Lunati, Deirdre Maloney, Debb Mattas,
Nicole Ries, Shannon Sweeney, Jan Carpenter Tucker.
The MOXIES 2019 Sponsors
Platinum Sponsor
MOXIE Medals Sponsor
Gold Sponsor
Silver Sponsors
Sheri & Jess Kraus
Ginger Hitzke, Hitzke Development
Sister Sponsors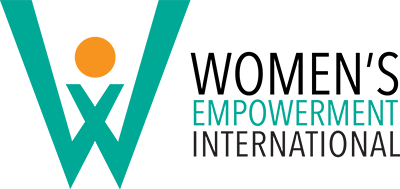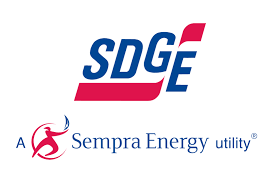 Georgia Dutro
Leah Goodwin & Edward J. Spriggs
Jack & Judi Missett
Jeanette Rigopoulos
Solar Punk Collective
Shannon Sweeney