Special MOXIE Summer Program
"It's Your Story, Tell It!"
MOXIE Theatre presents a journey workshop for young women+.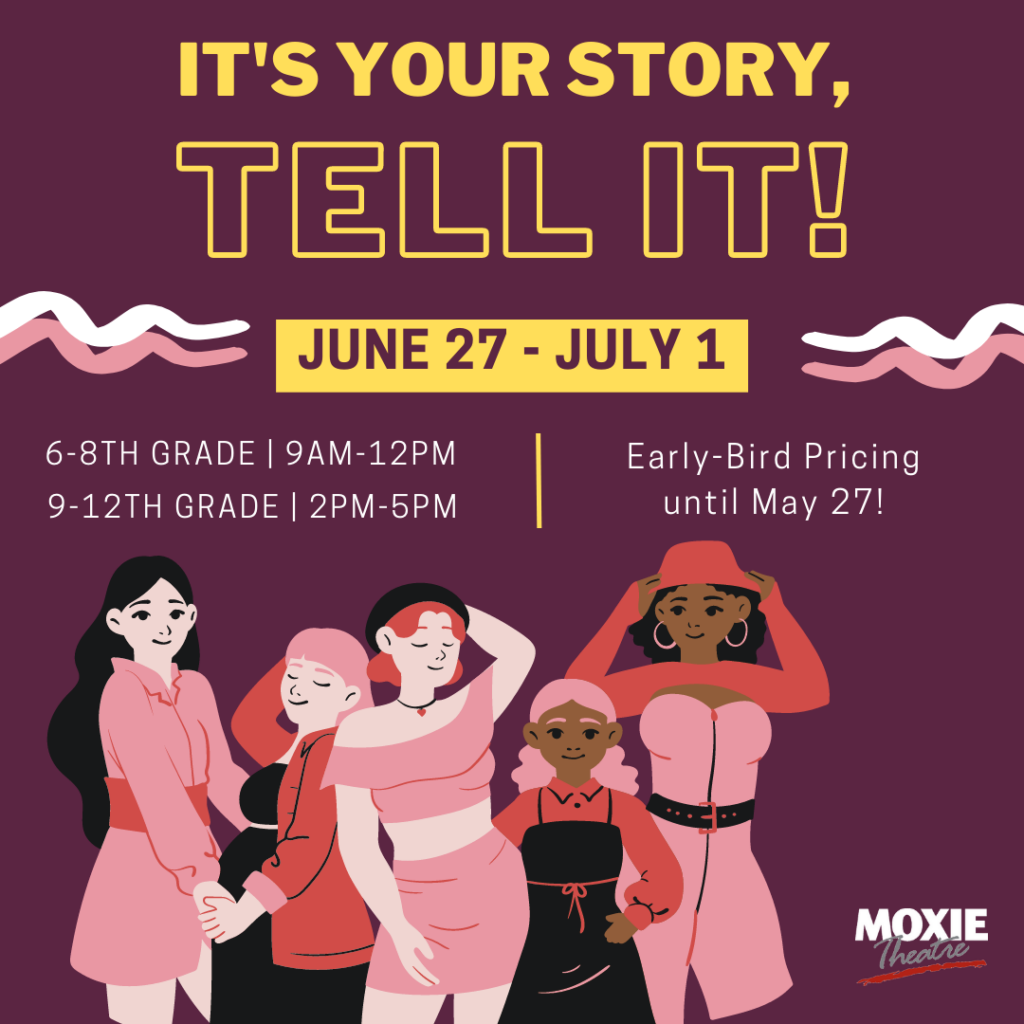 In this in-person class held on MOXIE's stage, young women+ in grades 6th through 12th will learn foundational storytelling skills, culminating in their ten-minute play written over the course of a week. Students will learn about the creative process and the art of critical feedback as they share their original works with each other.
MOXIE's mission is to create more diverse and honest images of women+ for our culture using the art of theatre. Students will learn to value their own voices and develop their creative problem-solving skills and a healthy perspective on gender representation in the media. Open to young women+ in grades 6th through 12th. Participants will be split up into morning and afternoon sessions (9AM-12PM for 6-8th & 2PM-5PM for 8-12th). Get creative this summer with MOXIE!
Date & Time
June 27-July 1, 2022
9AM – 12PM for Grades 6-8th
2PM – 5PM for Grades 9-12th
Location
Classes will be held at MOXIE Theatre. 6663 El Cajon Blvd Ste. N, San Diego, CA 92115
Prices
Early-bird Price: $220 (Register by May 27)
Regular Price: $240