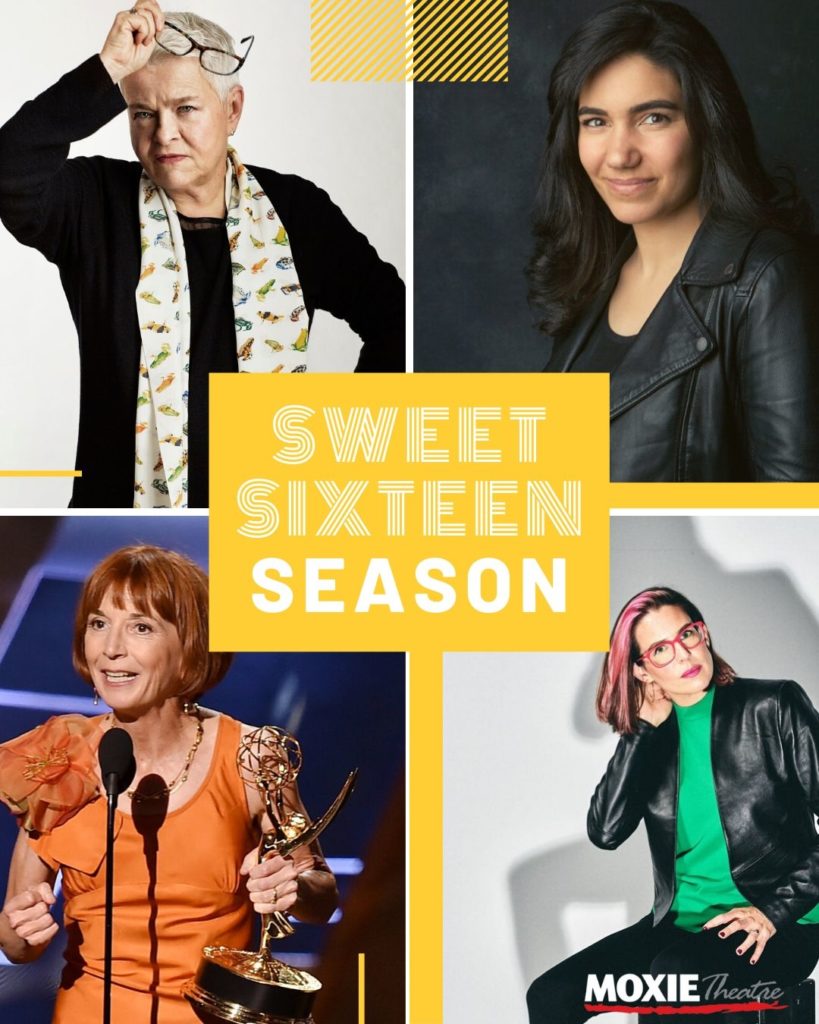 Take the lead. Champion MOXIE's future.
MOXIE has planned an unforgettable Sweet 16 Season to celebrate our return to the theatre, and we can't wait to open! But expenses for each new season start far in advance. We already had to pay to secure the rights to the plays and to cast the shows. Production labor has started working to design, build, rehearse & direct productions. And we'll have to purchase scenic materials and costumes very soon in order to be ready as soon as it's possible to open our doors.
Make a pledge today to help up plan next Season on solid ground.
Become a member of MOXIE's Sweet 16 Circle
Join a very special group of MOXIE Supporters who know how important your generosity is to the health of our organization. By committing to a one time donation of $1,000 or more, or to a monthly donation of $100 or more, you will support our ability to build a new year of diverse women+ voices. Reaching our goal of 16 pledges by June 30 will give us the head start we need to come back safe, strong, and sassier than ever!
As a member of the Sweet 16 Circle you will receive a free subscription of your choice and special recognition in our lobby and programs. Not to mention our eternal gratitude!
Full benefits are listed below. For any questions please contact MOXIE's Development Director Valentina Lunati at valentina@moxietheatre.com.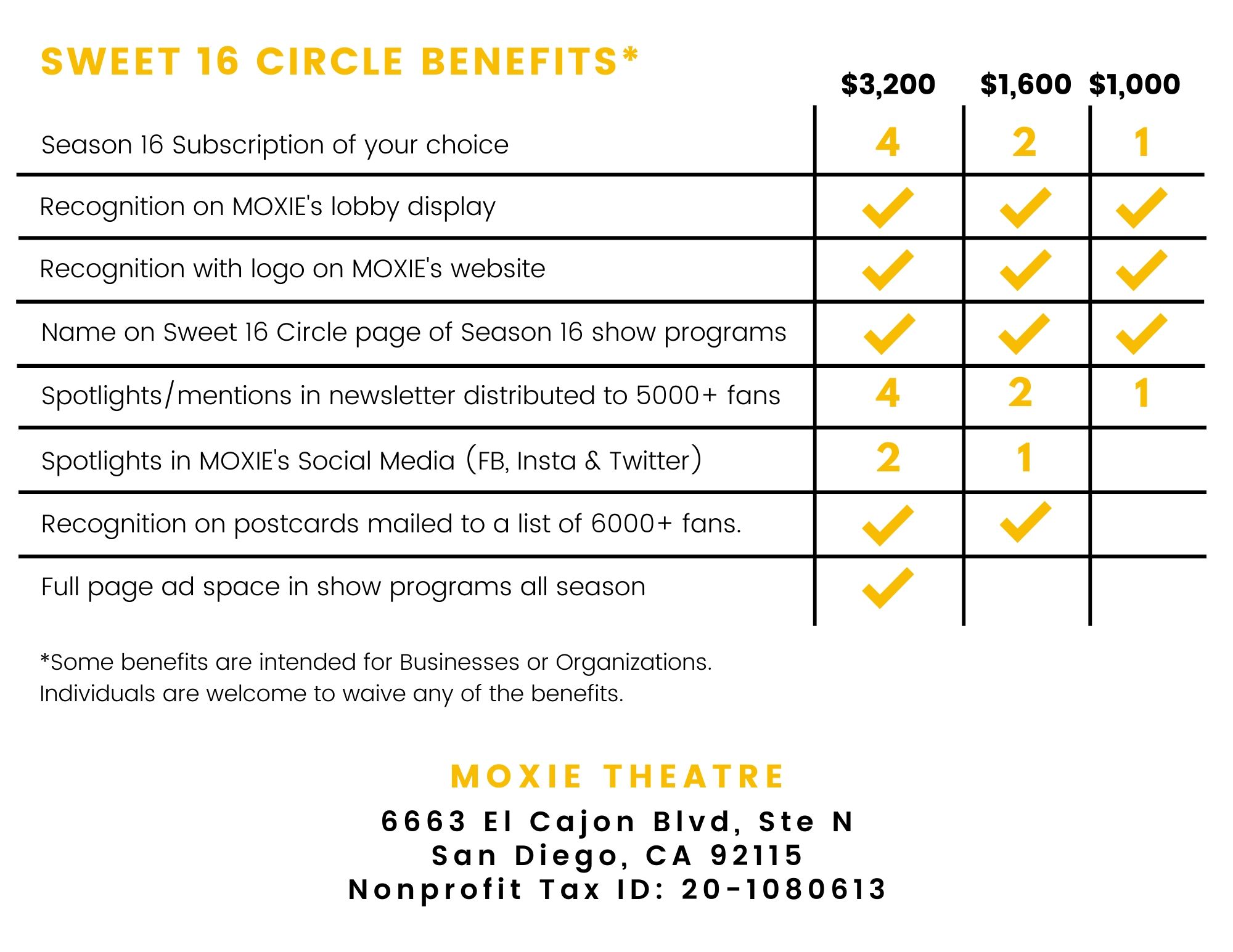 MOXIE is a registered 501c3 Nonprofit Organization, Federal Tax ID Number 20-1080613. Your donation is fully tax deductible to the extent allowed by law.