Give Monthly and Become a MOXIE Associate Producer.
Support Female Artists. Enjoy Exclusive Benefits.
Contact valentina@moxietheatre.com for more information, or click the button below to become a MOXIE Associate Producer and join the movement today.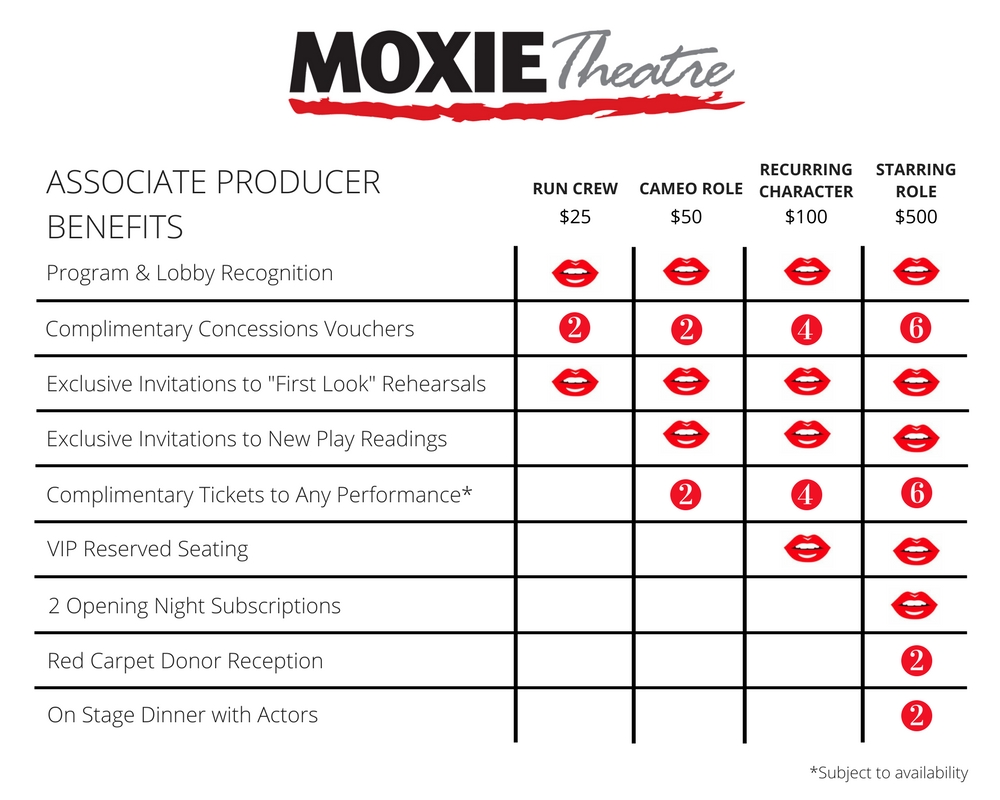 If you prefer to set up you recurring donation by phone or email, please contact us at (858) 598 7620, or email devo@moxietheatre.com. At this time we are able to accept donations by electronic check (ACH), credit card, or Paypal. We are working on even more options to make the process easier for you. Thank you for your ongoing support!