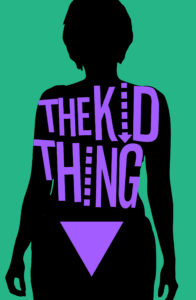 The Kid Thing by Sarah Gubbins
directed by Kym Pappas
Nov 13 – Dec 11, 2016
OPENING NIGHT: Nov 19
Sometimes good news isn't all it's cracked up to be. When two lesbian couples get together for a dinner party, unexpected news rocks both relationships. A smart and funny new play about what it means to have a child today. THE KID THING was developed at Steppenwolf Theatre and was awarded the Edgarton Foundation New American Play Prize.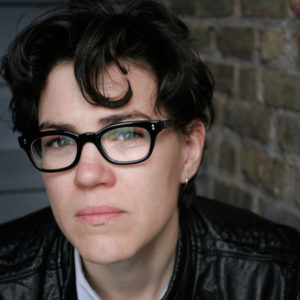 About the playwright: Sarah Gubbins was named Best Playwright by Chicago Magazine in 2012. She's the writer of the new hit Amazon show, I Love Dick, which she co-created with Jill Soloway (Transparent). Gubbins is also a member of the esteemed "gang of female playwrights," The Kilroys. Other works include  Cocked, The Drinking Problem, I am Bradley Manning, fml: how Carson McCullers saved my life, In Loco Parentis, and Fair Use. She won a Joseph Jefferson Award for Best New Play 2012 for The Kid Thing, which was produced by Chicago Dramatists and About Face Theater and developed by the Steppenwolf Theater. The Kid Thing won an Edgarton Foundation New American Play Prize.
Performance Schedule:
Nov 13 – Dec 11, 2016
Opening Night: Nov 19 @ 8pm
Thur @ 7pm, Fri & Sat @8pm & Sun @2pm
Special Performance Dates:

Gender Stereotypes and Lesbian Parents – Sunday, Nov 20th
Join us for our special College Matinee of The Kid Thing and stay after for a discussion with community experts on the issues of heteronormative parental roles in lesbian parenting.
Second Sunday Q & A – Sunday, Nov 27th
Join the cast and director of The Kid Thing after the 2pm matinee to hear more about the process of the production and why MOXIE chose the play.
GSA Day – Sunday, Dec 4th
We are inviting GSA Clubs from across San Diego to join us for this matinee performance and to stay after for a discussion with Kym Pappas, the director of The Kid Thing, and Amy Besnoy, the librarian for Gender Studies at USD to discuss important themes in the play.
Location: MOXIE Theatre
6663 El Cajon Blvd Suite N
Ticket Pricing:
Previews-$20 (Nov 13, 17 & 18 )
Opening Night-$40 (Nov19)
General Admission-$30 (Nov 20-Dec 11)
*Please note there is a $3 handling fee for each ticket purchased. This fee is waived for groups of 10 or more and for our Subscribers.
Group Rates and Discounts:
Groups of 10 or more -$20
Groups of 15 or more -$15
Seniors, Students and Military- $5 off General Admission