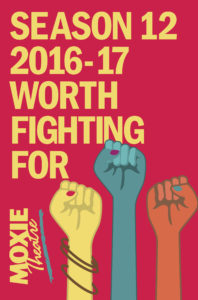 The best stories are the ones that remind us what we're willing to fight for. Join MOXIE for our 2016/17 season, as we introduce our audience to four incredible stories about people fighting for a position, for a family of their own, to escape the past…and the guillotine.  Wildly funny, definitely dangerous and incredibly contemporary, MOXIE's Season 12 is worth fighting for.
Why Subscribe? Subscribers receive free admission to readings of plays in development, reserved VIP seating, flexible scheduling, free exchanges and no ticketing fees (non-subscribers will pay a $3 ticketing fee next season) when you purchase tickets for friends!
Productions and Dates for Season 12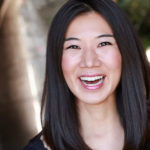 Peerless by Jiehae Park
directed by Delicia Turner Sonnenberg
Sep 11 – Oct 9, 2016 / Opening Night: Sep 17
Twins M&L have given up everything to get into "The College." So when a classmate gets "their" spot instead, they figure they've got only one option: kill him. A dark comedy, inspired by Shakespeare's Macbeth, about the very ambitious.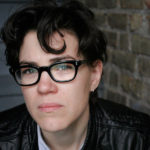 The Kid Thing by Sarah Gubbins
directed by Kym Pappas
Nov 13 – Dec 11, 2016 / Opening Night: Nov 19
Sometimes good news isn't all it's cracked up to be. When two lesbian couples get together for a dinner party, unexpected news rocks both relationships. A smart and funny new play about what it means to have a child today.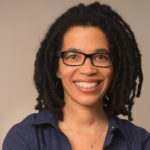 Blue Door by Tanya Barfield
directed by Delicia Turner Sonnenberg
Jan 29 – Mar 5, 2017 / Opening Night: Feb 4
Lewis's wife wants a divorce. She says it's because he won't go to the Million Man March. And, also the housework. Will he paint a blue door to keep the spirits of his relatives from invading his waking dreams? A new play about struggling to live with – or escape – the past.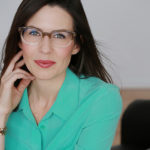 The Revolutionists by Lauren Gunderson
directed by Jennifer Eve Thorn
May 21 – Jun 18 / Opening Night: May 27
A brutally funny comedy about four very real women who lived boldly during the French Revolution. They'll hang out, murder Marat, lose their heads, and try to beat back extremist insanity during The Reign of Terror.
Bonus Production: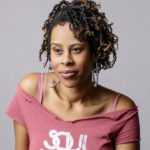 The Old Globe in Association with MOXIE Theatre presents
Skeleton Crew by Dominique Morisseau
Apr 8 – May 7, 2017 at The Old Globe
Tickets to this show are NOT included in the price of your subscription but MOXIE Subscribers receive discounts to this incredible production we're doing in Association with The Old Globe! Subscribers will receive the secret code after subscribing.
SEASON 12 SUBSCRIPTION PACKAGES
Opening Night Subscription $142
Save $30 when you purchase an Opening Night subscription instead of single tickets to Opening Nights. This price includes the post-show reception with VIPs and actors. Exchanges are free so even if you have to miss one, you can come to any other performance.
Basic Subscription $112
Save $20 when you purchase a Basic Subscription instead of single tickets to each production. Plus you can come to any show during the run (excluding Opening Night). Toss in our always available, free parking and it's the best deal in town!
OR CALL 858-598-7620