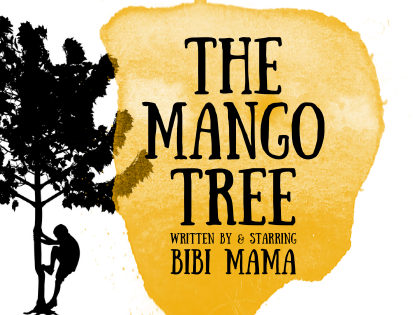 The Mango Tree
Written by and Starring Bibi Mama
Co-directed by Bibi Mama and Claire Simba
Back by popular demand, MOXIE Theatre is proud to announce the extension of the Virtual World Premiere, The Mango Tree. This is a vibrant story of a sister, her brother, a river goddess, and a mango that is just out of reach. Inspired by West African folktales, Bibi Mama's one-woman show is an homage to the tradition passed down to her by her father and a brave exploration of loss. This virtual production was originally presented by MOXIE during the SAY IT LOUD Juneteenth celebration in partnership with The Black Artist Collective.
Playing On Demand
Now Extended – Aug 15th!
Tiered Pricing:
We may have different means but we all deserve access to the arts. Select the price that works for your circumstances and everyone wins!
Budget Ticket $15
Basic Ticket $25
Benevolent Ticket $35
You will receive the link to watch the performance and password after purchase. Once you purchase a ticket, you can watch at any time during those dates.
All female and non-binary Design and Production Team:
Stage Manager
Beonica Bullard
Sound Designer
Melanie Chen Cole
The Playwright / Performer / Co-director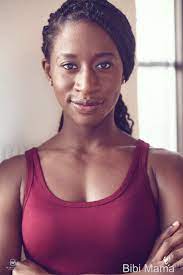 Bibi Mama is a first generation Beninese-American born and raised in Storrs, Connecticut. She spent the early years of her life observing her father continue the Yoruba oral tradition through storytelling which inspired her love for acting.
To date, Bibi's work has taken her across the country and Off-Broadway. She has worked primarily in Washington D.C. and New York City and California, where she has just completed an M.F.A. in acting at The University of San Diego/Old Globe. Bibi earned her B.F.A. from Howard University where she majored in Theatre Arts with a concentration in Musical Theatre and minored in Psychology. She graduated Summa Cum Laude from the Honors Program. In addition to theater, Bibi is also a National Academy of Sports Medicine certified Personal Trainer, fitness model and coach.
The Co-director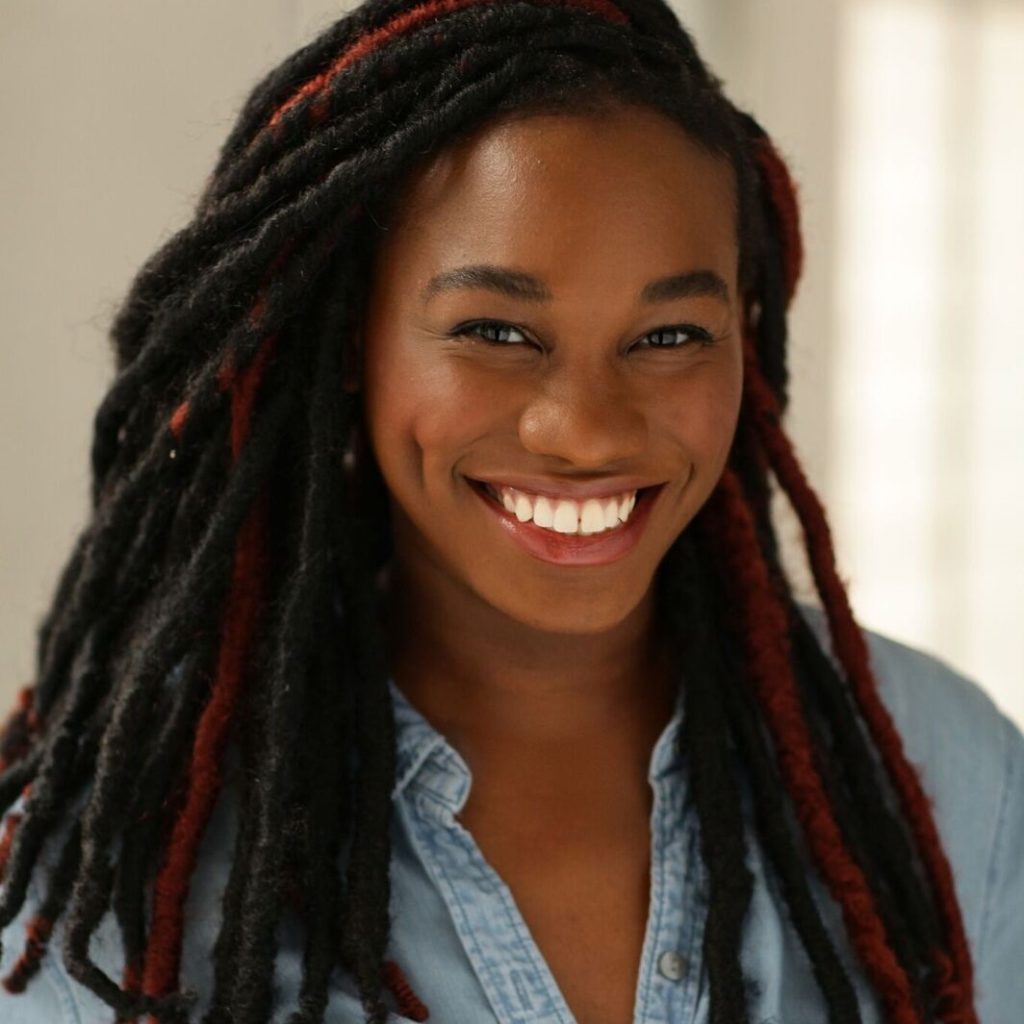 Claire Simba received her MFA at the Old Globe/ USD Shiley Graduate Theater program and her B.F.A in Theatre from the Sorbonne University in Paris, France.
Her New York credits include Much Ado About Nothing (Harlem Shakespeare) and Please Bring Balloons (NYCCT). She has appeared regionally in the acclaimed U.S premiere of Clue (Bucks County Playhouse), Twelfth Night (Old Globe Theater), A Christmas Carol, Peter and the Starcatcher and Safe House (Cincinnati Playhouse). Ms. Simba's television and film credits include Madam Secretary, Shadow of Doubt, Les Pirogues des Hautes Terres (Monte Carlo TV Festival) and Morbayassa (Cannes Film Festival), among others.
How Does This Virtual Production Work?
This production is filmed on MOXIE's stage and the recorded performance is streamed using the VIMEO platform. Once you purchase a ticket for the week you would like to watch you can watch at any time during those dates. And if you love it, watch it twice! Each performance includes a pre-show interview with Bibi Mama and her father who is a storyteller and one of her inspirations for the show.
TICKET DELIVERY: You'll receive an email with the link and password after your purchase.
BOX OFFICE: (858) 598 7620 | boxoffice@moxietheatre.com

Due to COVID, box office hours vary during non-performance days. Please leave us a voicemail and we will get back to you within 24 hours. If it is urgent please send an email to boxoffice@moxietheatre.com. We thank you for your understanding and patience
Partners:
This show is made possible by the generous support of: