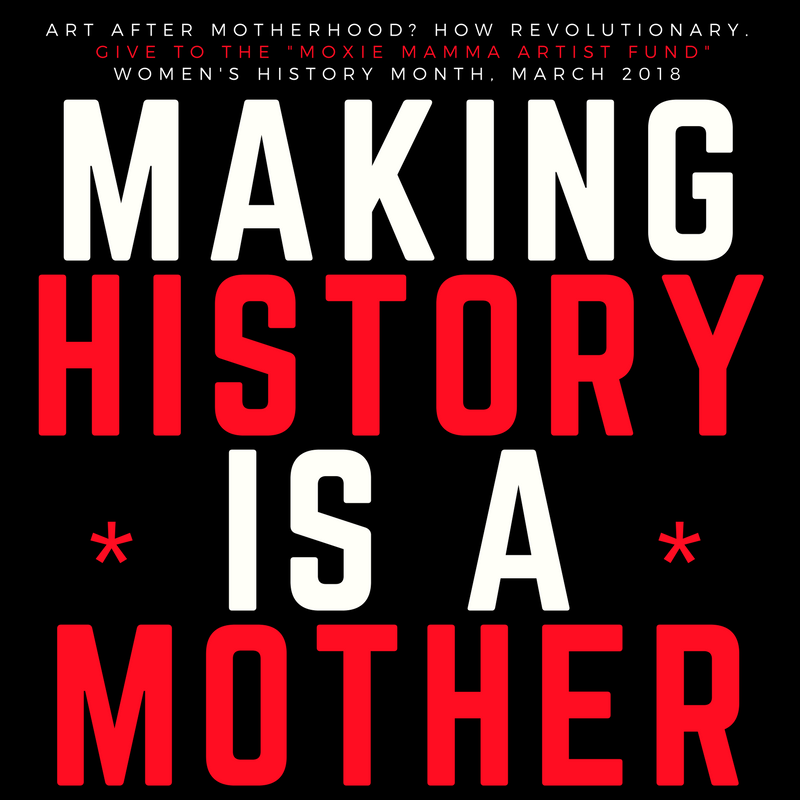 Where you spend your dollar does more than reflect your values; it drives culture in the right direction.
In honor of Women's History Month, MOXIE is proud to launch a fundraising effort to support mothers making theatre.
History is filled with mothers whose voices were lost when they had to choose between their children and their art. At MOXIE, you don't have to choose.
Contribute to the MOXIE's Mamma Artist Fund and your gift will be made available to MOXIE artists who apply for child care support.
Want to honor an inspirational woman in your life? For gifts of $60 (4 hours of childcare) or more, we'll send your special someone a card recognizing your gift made in their name.
There are many ways to support women and their voices; give once, give monthly, give for a show, or give for a whole season. When you do, you'll enjoy special recognition and exclusive benefits. MOXIE Theatre is a non-profit 501c3 organization so your donation is tax-deductible. When you support MOXIE, you support our mission to create more diverse and honest images of women for our culture.
Want to learn more about Giving at MOXIE? Visit our website, call us at (858) 598-7620, or send us an email at valentina@moxietheatre.com