Rekindle Your Craft
Honor Who You Are Today and Rediscover Acting.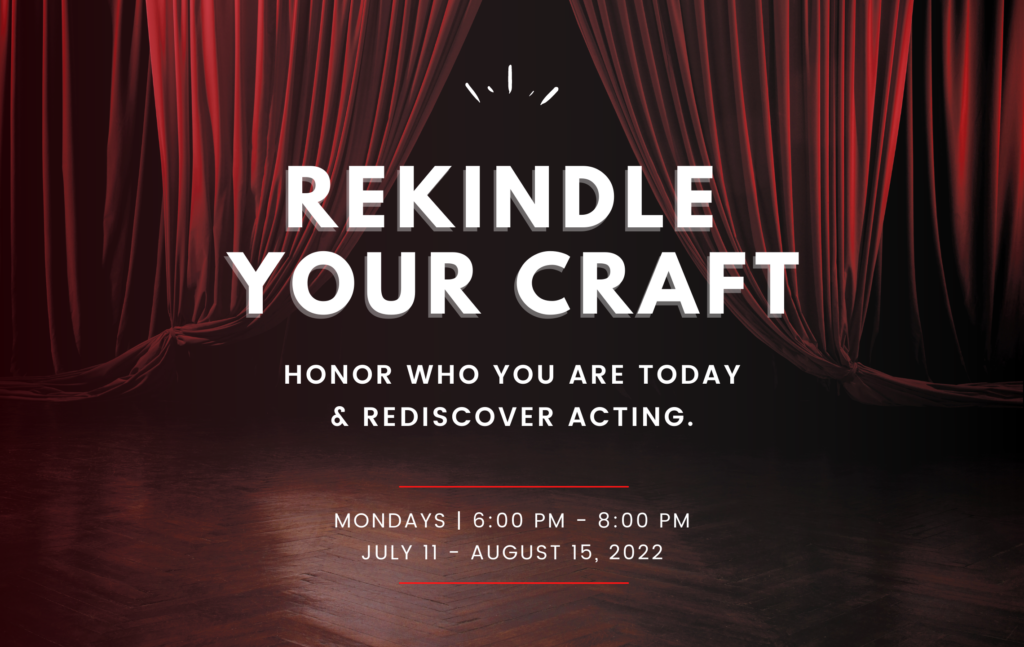 Rekindle Your Craft is a six-week in-person class designed for women who are mid-career theatre acting professionals looking to rekindle their connection to their craft, sharpen their acting skills, and re-connect to their bodies and creative selves after a break from acting. In this Monday night series taught by MOXIE co-founder and award-winning actor, Jo Anne Glover, you will have the opportunity to forge a new relationship with acting that honors who you are today.
How do I register? Submit your resume below. Professional acting credits are required. Class size is limited. Please note at this time, MOXIE is only able to accept fully vaccinated and boosted actors. MOXIE is encouraging women who have taken a break from the stage for any length of time or are simply looking to rediscover their passion for their craft, to submit.
Cost: $275
Dates: This class will be held Mondays from July 11 through August 15, 2022.
Time: 6:00 PM – 8:00 PM